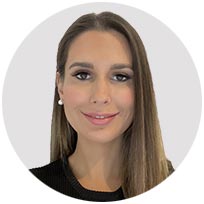 Lepi Cvetanovic
Registered Psychologist
I am a passionate and relatable psychologist who enjoys working with individuals towards their best mental health and well-being. I hold a Masters degree in Psychology, specialising in Organisation Psychology, with experience in leading projects in government, community and private sectors. I have a passion for working with employees delivering wellbeing services, including mentoring, coaching, and delivering health and wellbeing programs for organisations.
I also have a strong passion for working with young children, adolescents and their families to help them develop and implement effective coping strategies to manage life's challenges such as stress, anxiety, depression, mood disorders, friendship and family relationship dynamics.
I employ a calm and collaborative approach in my practice and strive to build a strong rapport with my clients in order to achieve positive outcomes. I always seek to tailor my approach to suit the needs of each of my clients and value creativity and incorporating client individuality in my approach.
I utilise a number of different therapeutic approaches that have been shown to be effective in treating a wide range of emotional and mental health issues including; Cognitive Behavioural Therapy (CBT), Acceptance and Commitment Therapy (ACT), mindfulness, Motivational Interviewing (MI), coaching and feedback models.