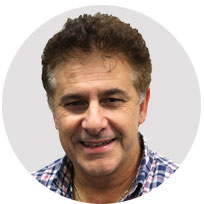 Joseph Gagliano
General Psychologist
Available online
Available online Tuesdays, Thursdays and Fridays.
Joseph has a Masters Degree in Counselling Psychology and uses the approach and therapy best suited to the needs of his clients – essentially eclectic. This is used to work with the many issues clients are dealing with: anxiety, self-esteem, depression, bullying (workplace or other), fear of flying, depression, stress, interpersonal conflict, assertiveness.
Joseph had a previous life before psychology in the aviation field, working in different areas for a large airline, and understands the many problems of working in a large organisation (time pressures, workload, work-life balance, interpersonal conflicts), using this awareness to assist clients with various workplace issues.
Speaking Italian and understanding a different culture intimately, Joseph is aware of cultural or inter-cultural issues (such as families with various generations living within, and problems that sometimes exist).