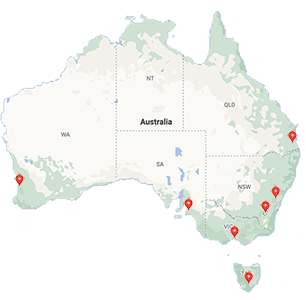 Online counselling and assessment services available across Australia
Psychology Melbourne is a leading expert in providing access to expert, effective psychological help via online counselling. We have been doing it successfully since 2016.
We currently provide online counselling and assessment services across Australia, using secure, reliable, and easy-to-use video platforms. We have psychologists available online Australia wide: Melbourne, Sydney, Brisbane, Adelaide, Hobart, Perth and Canberra.
Many people prefer online counselling because it's more convenient, private, and more accessible to people who are busy, work from home or live in remote areas.
Some of the major reasons for this are:
For getting work done without interruption

For saving time driving, parking and sitting in waiting rooms

When you have an unwell child at home and to avoid babysitter fees

For couples counselling, when partners are working in different locations

When travelling and on holidays
Please note: If you're experiencing a mental health crisis, call the National Suicide Hotline at 988, or call 911 or local emergency services.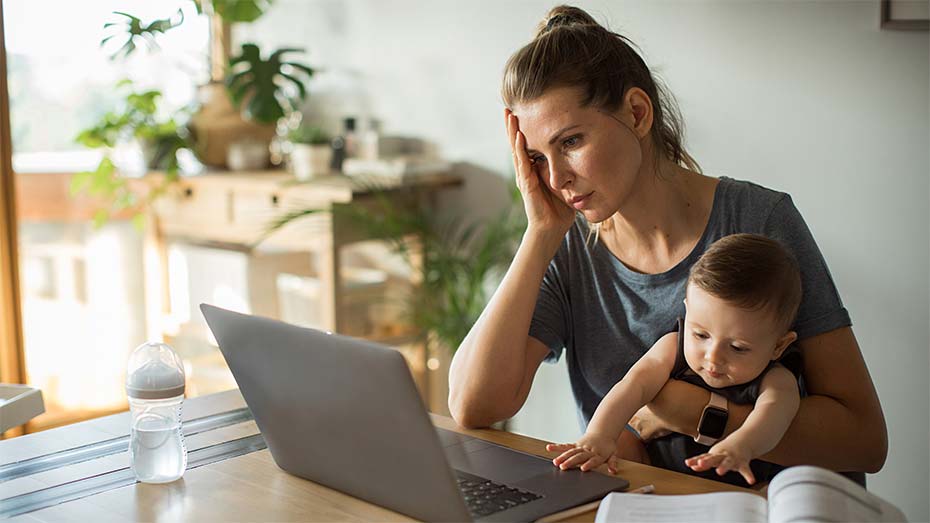 What equipment do I need for online sessions?
Even if you are technology beginner, we can help you make it work. Once you've done it the first time, it's easy from then on!
All you need is a smartphone, laptop, computer or tablet with a web browser and an internet connection. There are no plugins or downloads required.
You can use either an Apple or Android smart phone, and you will need a minimum internet connection speed.
See our helpful guide below:
DEVICES – Make sure your device is fully charged or plugged into power. Use headphones to help eliminate echo and audio feedback.
WIFI – For the strongest WiFi signal, sit near your router so there are as few obstructions as possible between it and your device. These include walls or floors, as well as potential signal interference from microwaves and televisions.
STREAMING – If other users on your network are running data-intensive applications, such as streaming, online gaming, or video calls, you may experience poor video quality.
INTERNET SPEED – A minimum 350 Kbps download and upload speed is recommended. We highly recommend bandwidth above 10-15 Mbps to have a better experience. You can check your internet speed by clicking here.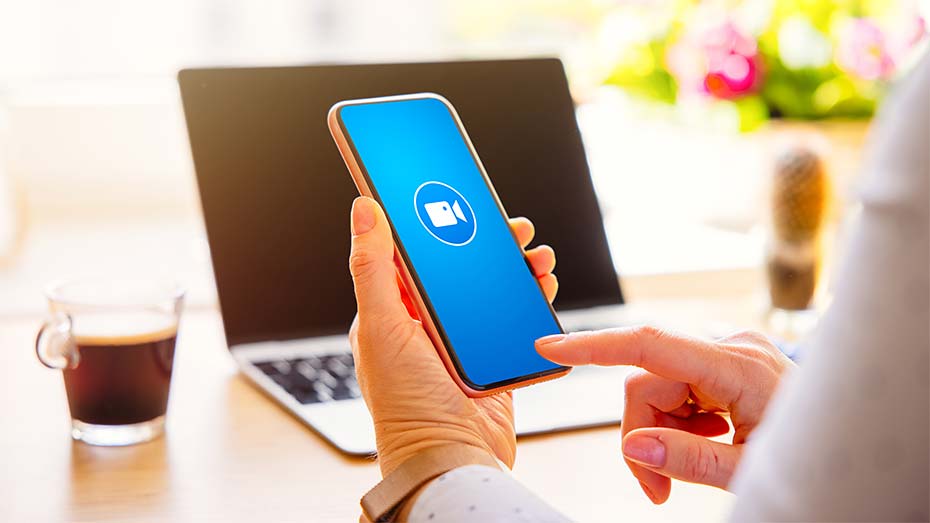 How does online counselling work?
We have made it as easy as possible to attend your online session using our telemedicine platform Doxy.me. It is highly secure, encrypted and very easy to use. No data or information is stored during or after the session.
Our reception will assist you at every step of the way to link you into your session. Before your session, reception will send you a link to your psychologist's waiting room where you can wait until your appointment is due to start.
We recommend doing this 10-minutes before your session starts to avoid losing time during your session.
If your psychologist has not arrived within 5-10 minutes of your scheduled appointment time, call us immediately on 1300 161 639 for further assistance.
Step-by-step instructions
Call reception on 1300 161 639 LINE 2 to book an online session.
Reception will send you a web link by email before your appointment is due.
Open this link in your web browser. We recommend Google Chrome.
Enter your name and you will be placed in the waiting room. Choose the psychologist you have been matched to.
At the time of your appointment, your psychologist will enter the waiting room and begin your video session.
What can our psychologists help you with online?
Our psychologists work with a wide range of problems online, including anxiety, depression, and relationship problems.
View a full set of issues that are available for online counselling.
Which Psychologists can I work with online?
We have psychologists available online Australia wide including Melbourne, Sydney, Brisbane, Adelaide, Hobart, Perth and Canberra.
See our full list of our online psychologists.
Is online counselling effective?
Research shows that in expert hands, online counselling is just as effective as face-to-face counselling and client outcomes are identical to those for conventional therapy.
Psychology Melbourne is a recognised specialist in secure online counselling. In a 2-year project with Medibank Private and Telstra Health, we delivered online counselling to over 200 clients in Queensland.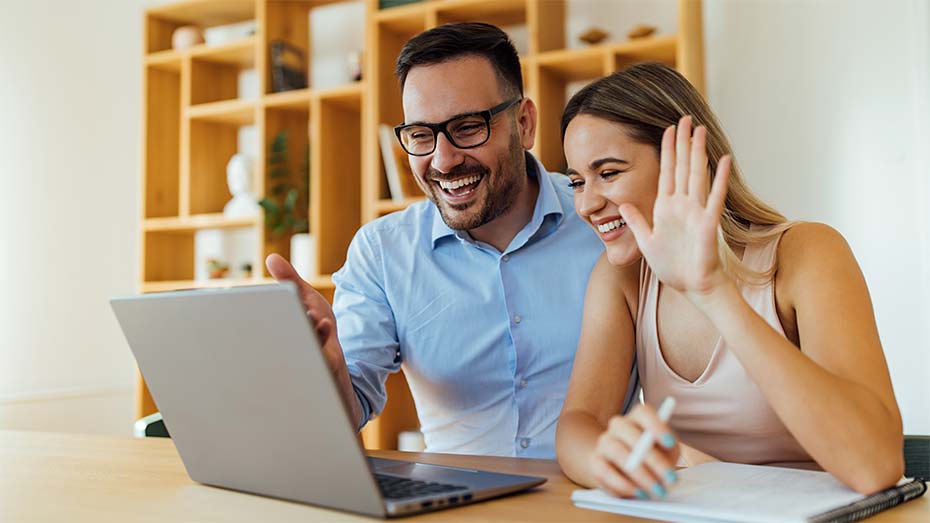 They can also do psychological assessments online
Some adult testing and assessments can be done online to help identify underlying neurodivergent issues and provide diagnosis and recommendations for treatment.
Psychology Melbourne has a team of highly experienced assessment psychologists who do online testing. They can also refer clients for specific counselling following their diagnosis to help and guide them on managing their symptoms.
All tests are administered, scored, and interpreted by trained psychologists. You will receive a written report, including your test results and recommendations for a way forward.
Please note: for some tests, medical screening and assessment through your GP or Psychiatrist may also be required for further diagnostic data.
We offer online assessments for the following:
Please note: Medicare rebates do not apply to assessments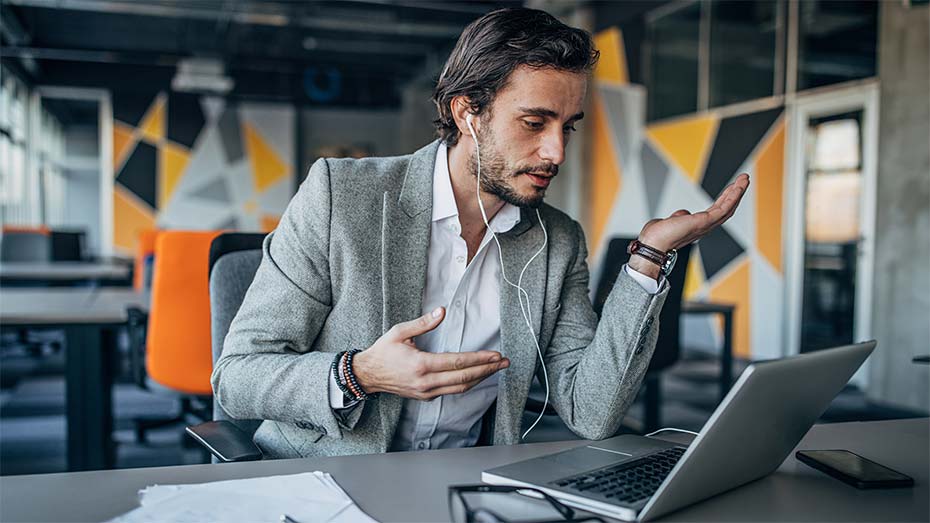 How much do online sessions cost?
Our online counselling fees are as follows and show the Medicare rebates available for those with a Mental Health Care Plan.
Online counselling with a Registered Psychologist
$220 business hours/$230 after hours & Saturdays (Medicare rebate $92.90)
Online counselling with an Endorsed & Senior Psychologist
$230 business hours/$240 after hours & Saturdays (Medicare rebate $92.90)
Online counselling with a Clinical Psychologist
$250 business hours/$260 after hours & Saturdays (Medicare rebate $136.35)
Can I get a Medicare Rebate for Online Counselling?
The Government has announced that online counselling is here to stay, and they will continue to provide 10 Medicare-subsidised online and in-person sessions per calendar year for all Australians suffering from psychological and mental health issues.
In addition, the Government is providing an additional 10 COVID Medicare-subsidised online and in-person sessions to support people during the pandemic. This will be reviewed on December 31st, 2022.
To be eligible for a Medicare rebate, clients will be required to see their GP and discuss a Mental Health Care Plan. The additional 10 COVID sessions will require a GP review once you have used all your initial 10 sessions in the calendar year.
Once deemed eligible, clients will be able to continue to access treatment even if public health orders are lifted.
How do Telehealth payments work?
Medicare
The Government has agreed to allow clients with a mental health care plan to receive the same Medicare rebates when they switch to telehealth sessions.
At Psychology Melbourne you will receive a reminder 4 days prior to your online session to confirm the appointment.
Fees are then required 48 hours before the session to secure your appointment or you may be returned to the wait list.
Check with our reception for further details on 1300 161 639.
Employee Assistance Funding
Many companies recognise the value of online sessions and will fully fund an employee for set number of sessions.
If you are an employee of a company signed up with a Psychology Melbourne EAP program, you will be immediately eligible for online sessions. Check if your company has a program with us and if they don't, you can refer them to our Accounts Manager at info@psychologymelbourne.com.au.
Health insurance and Third-party funders
Other medical insurers have also followed suit. If you have Private Health insurance or third-party funders such as Workcover, TAC, etc. you will receive the same refunds for online sessions.
Organisations that have approved online sessions
Private Health insurance - all private health companies have approved online consultations. You don't need the GP referral for this.

WorkCover - fully funded and immediately available

TAC - fully funded and immediately available

VOCAT - fully funded and immediately available

NDIS - fully funded and immediately available

DVA - fully funded and immediately available

Other - please contact Psychology Melbourne for the latest organisations who have approved video sessions.
If you have specific questions about insurance, please get in touch with our reception team on 1300 161 639 or at info@psychologymelbourne.com.au.
Short Courses
All our personal development Short Courses are currently online due to the pandemic. They are also held after work at 7 pm, which has proven to be popular as participants don't have to travel at night.
They are led by experienced presenters who are all registered Psychologists. Each course includes handouts of helpful information, exercises, and homework.
Our short courses work well as stand-alone educational courses or as valuable compliments to therapy. They also help while you are waiting for counselling.
See our short course program >
Encrypted and secure technology
To ensure the most secure and confidential counselling for you, we insist on using stronger encryption standards than consumer video conferencing applications like Skype.
Group Programs
You can also link into our classes and therapy groups by video link or phone. It's just like being in the room.
Blog Posts About Online Counselling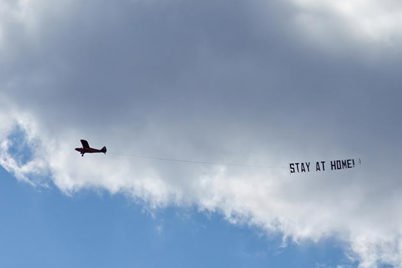 On (suddenly) being an online psychologist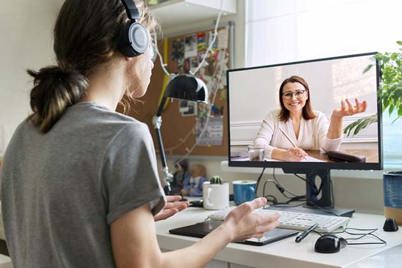 Parents, here's five reasons why you should consider online counselling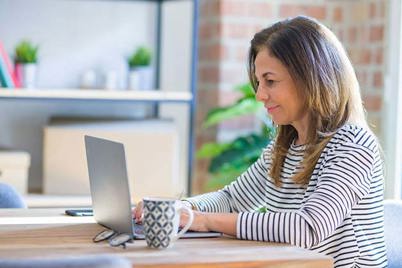 Will online counselling work for you? 5 advantages of online counselling