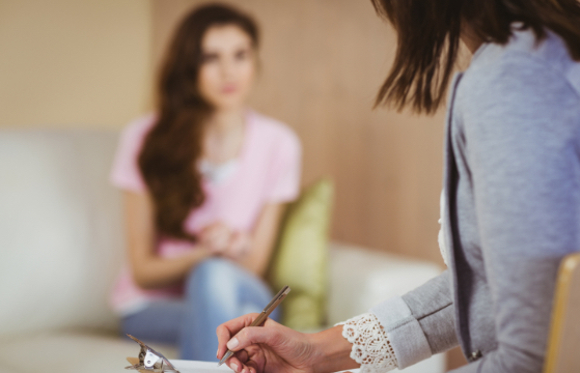 THIS PACKAGE CAN BE COMPLETED ONLINE
Adult ADHD Assessment
Do you experience some of the following:
Zoning out

Forgetfulness

Difficulty concentrating

Too many tabs open in your head

Difficulty completing tasks

Feelings of laziness

Symptoms affecting your relationships
Not everyone who is overly hyperactive, inattentive, or impulsive has an attention deficit disorder as most people sometimes blurt out things they didn't mean to say, bounce from one task to another, or become disorganized and forgetful.
To assess whether a person has ADHD
We consider several critical questions: Are they a continuous problem and not just a response to a temporary situation? Do the behaviours occur in several settings or only in one specific place like the playground or the office?
The person's pattern of behaviour is compared against a set of criteria and characteristics of the disorder. These criteria appear in a manual called the DSM-5 (Diagnostic and Statistical Manual of Mental Disorders version 5). Other potential causes that need to be screened out include: learning difficulties, clinical disorders, mood problems and medical conditions.
Our psychologists will also assess the person's strengths as well as any mental health or clinical issues that may affect the diagnosis.
Our Process
The Adult ADHD Assessment is a comprehensive process conducted over 3 clinical consultations with an experienced psychologist. The psychologist will ask you questions and administer questionnaires about your background, educational history and aptitudes and noted changes in your cognitive ability (ie memory, focus, concentration, distractibility) to determine if you may have ADHD or other related problem.
The ADHD screening and other validated assessments measure ADHD symptoms and are completed by you online. Further information from close family members may be required along with medical information from your GP or medical clinic.
The Adult ADHD assessment includes:
3 x 1-hour clinical consultations

Administration of four ADHD validated measures and a Psychological Profiling Test

Full clinical and psychosocial assessment

Full developmental, mental health and medical history (school reports or doctors' referral letters can be useful)

Observer reports of the person's symptoms or mental state

Comprehensive Assessment Report

Recommendations for future support
Our assessment process is compliant with the recently published National ADHD Guidelines 2022.
Multimodal treatment and support
There are two main components of treatment for ADHD:
Pharmacological (medication) and

Nonpharmacological (Cognitive Behavioural therapy).
The use of medication in conjunction with Cognitive Behavioural therapy is highly effective in reducing core symptoms of ADHD and minimizing the effects of ADHD on daily life. Both forms of treatment can be done concurrently.
Cognitive Behavioural therapy
Psychology Melbourne has several psychologists who specialise in one-on-one ADHD counselling. They can help with CBT strategies for time management, emotional regulation, mood management, self-esteem, etc:
Attention and focus

Self-awareness strategies

Time management

Mindfulness based strategies for mood management, anxiety, depression, etc

Self-talk strategies

Distraction management

Physical exercise and healthy diet
NOTE: Psychology Melbourne is planning to provide ADHD support groups in 2023 to help reduce the high cost of individual sessions. These are strongly recommended in the guidelines.
Medication
If you are diagnosed with ADHD you may require medication. This is a restricted medication and can ONLY be prescribed by a GP following an assessment by a psychiatrist.
This will be an additional out-of-pocket expense to you, however, there is a Medicare rebate available. We can also recommend psychiatrists who have availability within 1-4 weeks for appointments.
You may also choose to manage your ADHD without medication via Cognitive Behavioural therapy and other behavioural techniques.
Recommendations
Your report will have a section on Recommendations at the end. These will cover both medication and non-medication pathways to help manage your ADHD symptoms.
The recommendations will include CBT Strategies for particular areas that your psychologist needs to focus on, according to your assessment.
Online Testing
You will be sent several online tests during the assessment process that have between 20 – 50 multiple choice questions. They are easy to fill in, but it is important that you follow our test conditions to get the most accurate results.
How to follow test conditions
Complete every question!

Concentrate and complete the forms in one sitting

Fill them in alone – you can share later

Do not be distracted by watching TV or talking to anyone else

Be honest as this will help with your diagnosis
Administration
If you need further information, our Assessments Manager will be happy to answer your questions. They can be contacted by email at assessments@psychologymelbourne.com.au or call 1300 161 639 and press line 2.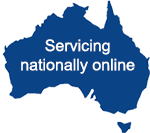 BOOK NOW!
Adult ADHD Assessment Package
Cost: $1200
To Book
Use the form below to pay in full
OR
To make 4 interest-free payments of $300 fortnightly go to our

booking form
---