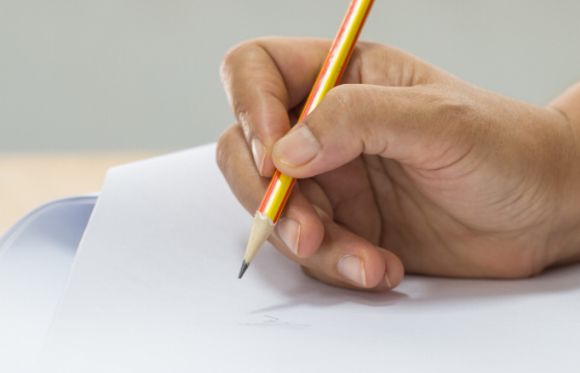 Why do the Personality Test?
A Personality test measures differences among individuals in the way they typically behave, think, or feel across a variety of situations and over time.
The Personality Test package will help you find out more about who you are and what your strengths are, and can help you make better choices in all areas of your life, including careers.
The Personality Test (NEO PI-R) used in this package provides a systematic assessment of the emotional, interpersonal, experiential, attitudinal, and motivational styles of an individual, including a detailed personality description that can provide valuable insights for a variety of individuals and professionals.
NEO-PI-R is suitable for adults and young people and individuals with disabilities.
What is in the package?
The Personality Test package includes two sessions with an experienced psychologist, administration of the Revised NEO Personality Inventory (NEO PI-R) and an assessment report with recommendations for future management.
The package includes the following:
Two clinical consultations

Online administration of the Revised NEO Personality Inventory (NEO PI-R)

A comprehensive assessment report with recommendations
How long does the Test take?
The NEO Personality Inventory (NEO PI-R) will be sent to you online so you can fill it in in the comfort of your own home or office.
It involves 240 questions and takes approximately 30-40 minutes to complete. Once completed your scores will automatically be sent to you with your results.
Strict conditions apply for online testing. The accuracy of your results depends on your honestly in answering the questions. For best results please ensure you are not interrupted or distracted while doing the test, and do not discuss it with anyone else until you a have finished and returned your test.
Why is psychological testing important?
The purpose of psychological testing is to gain a better understanding of the person and establish whether a diagnosis of a psychiatric condition is warranted. It is important to remember that a psychiatric condition can be mild, moderate, or severe. A test also provides recommendations for treatment to help improve the person's well-being. It is like a road map for future treatment.
Testing uses validated and reliable measures to gauge aspects of a person's psychological or cognitive functioning. They may include questionnaires and surveys or a set of puzzles and activities to measure a person's problem-solving ability or memory.
How long does a psychological test take?
Psychological tests take a different amount of time to complete, depending on the complexity of the test. Some tests, such as the Personality test takes about 45 minutes, but other tests such as the IQ test can take up to 2 hours. You need to speak to our Client Services Team to discuss the length of the test you are interested in.
Once you have completed the test, you will commence your 3 consultations with test psychologist. Your psychologist will discuss the reasons for your testing, take a background history and explain your results to you. They will also make recommendations for future treatment.
Can I do the test online?
Yes. Some tests, such as personality tests, can easily be done online so that you don't have to leave home. We email you the link to the test you have chosen and when you have completed it, your results will be added to your file for your psychologist t oread and discuss with you.
We will then email you the video instructions prior to your appointment with your psychologist either on your phone, iPad, laptop or desktop if you have a camera for it. It is best to connect to the link at least 15 minutes before your session in case there are any problems. If you have any problems, contact reception on (03) 9629 1001 or email CBD@psychologymelbourne.com.au.
You should wait in the waiting room until your psychologist appears. If there is a problem, contact reception as above.
Will my testing be face-to-face?
Some tests are more complex and require in-person or face-to-face administration. This allows the psychologist to observe the persons behaviour more closely, especially for children. For example, Adult and Child Autism testing must be completed face-to-face, while Personality testing can be done online.
Our Client Services Team will be able to tell you whether the test you have chosen needs to be done in-person or online.
We have psychologists in various locations in Melbourne, including the CBD, Port Melbourne, Sandringham and Balwyn, who can do face-to-face testing for you. Call our Client Services Team on (03) 9629 1001 and they will be able to help identify the best location for you.
How do I book a testing?
For online testing, you first need to purchase the package you want from our SHOP. You can pay for this by VISA or MasterCard by calling our Client Services Team on (03) 9629 1001 or using our live Chat on the website. We have Afterpay available if you want to pay by instalments.
Once we receive your payment, Client services will contact you back to book in your test and arrange your appointments. The test may be sent to you online with clear instructions, or it may be done during one of your consultations.
How much do the psychological tests cost?
The pricing of our psychological testing ranges from $700 - $1,200 depending on the type of test you want. The pricing includes three clinical consultations, administration of the test, a a follow up Assessment report and recommendations for future actions.
Payments are required before we can book in your test appointments for you. You can do this on our shopping cart on the website or pay by credit card on the phone. Afterpay is available for paying by instalments.