We provide online counselling Australia wide: Melbourne, Sydney, Brisbane, Adelaide, Hobart, Perth and Canberra.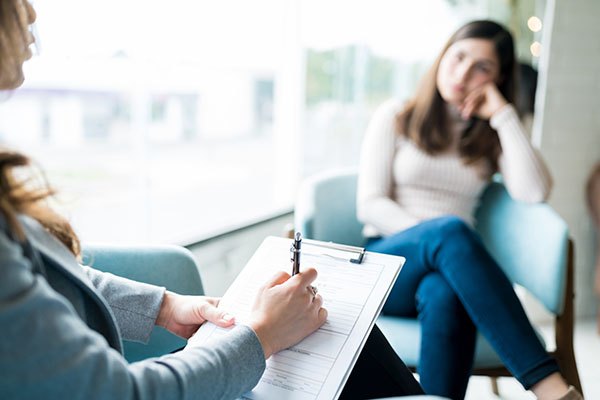 How can we help?
Psychology Melbourne provides expert psychological reports for civil, NDIS, administrative, or criminal proceedings.
These reports can assist a court, or other tribunal, to understand any psychological matters that are considered relevant to the legal proceedings.
If you need a court report, you will need to explain to our reception team the type of report you need so they can choose the right psychologist for you. Fees can vary depending on the complexity of the report.
Please note that the purpose of any court report is to assist the court in making its decision. Although a report may ultimately assist the client, the most important thing is to provide objective information to the court.
What type of Psychology Reports do you need for Court?
Psychological assessments and reports are a specialty field in psychology. They incorporate various methods of data collection to observe a behaviour, personality, cognitive thinking and capabilities to diagnose an issue that a person may be suffering from.
Psychology reports for court may be requested by a legal adviser or another party to assess psychological injuries or impairment, recommended treatment and estimates of costs.
They can be for:
General court psychological reports

Dept. of Human Services (DHS) requested reports

Assessment of Mental Capacity

Personal injury
These may include :
Police reports and criminal charges

NDIS disability payments

Insurance or workers' compensation cases

Special consideration for educational assessments
You can speak to our reception for further information about fees on 1300 161 639 or email us at assessments@psychologymelbourne.com.au.
What is included in a Court Report?
A psychology report for court includes a description and interpretation of tests and assessments used, information from a clinical interview, evaluation of existing evidence and the conclusions by the psychologist.
Psychological tests are conducted to provide information about a person's abilities and behavior that allow the psychologist to make a diagnosis and future recommendations.
Standard Court reports include:
Two clinical consultations

One or more psychological tests (usually online)

A comprehensive report
Complex Court reports include:
Two or more clinical consultations

More than one psychological test (usually online)

A more detailed comprehensive report
You can speak to our reception for further information on court reports on 1300 161 639 or email at assessments@psychologymelbourne.com.au.
How much does it cost?
Fees for psychological reports vary according to the complexity of the report:
• Standard Reports - $ 1,200. View our Court Reports page to book now.
• Complex Reports – starting from $1,740
Please Note: Fees may vary if extra consultations, interviews or assessments are required. Medicare rebates do not apply to Psychological Reports. Court appearances and document reviews are an additional cost.
Fees can be paid by EFTPOS, Visa or MasterCard. Please note that we do not accept American Express or Diners Club.
How to make an appointment
To make an appointment you can call our Reception team on 1300 161 639 or email us on assessments@psychologymelbourne.com.au or book online
Our Reception team will find an appointment time that suits you best and will reserve 2 appointments for you in the diary with your psychologist.
Further appointments can be made between you and your psychologist from then on if required.
A Standard Court Report takes between 2- 4 weeks to complete, depending on availability.
Your Psychological Report for the court will generally be finalised within 2 weeks after your final consultation.
For in person appointments, we have strict precautions in place at all our locations for your safety and face masks may have to be worn during your visit. If you are feeling unwell, or have tested positive for COVID-19, we ask you to use our online sessions until you are well again.
We understand that changes to your appointments are sometimes necessary, but we urge you to notify us as soon as possible to avoid cancellation fees.
You can speak to our reception for further information on court reports on 1300 161 639 or email at assessments@psychologymelbourne.com.au.