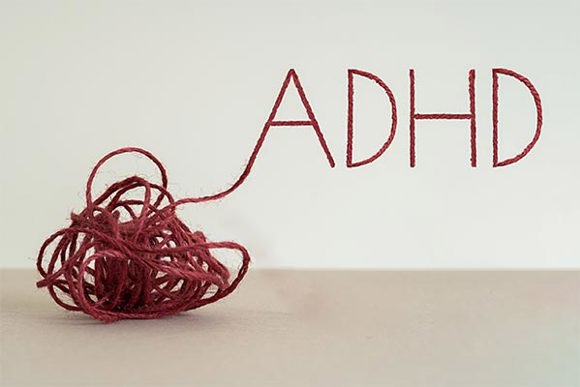 The ADHD Screener helps identify ADHD symptoms early, when they may be easier to treat. Includes a 30-minute consultation plus two screening tests. 10% reduction if full ADHD test required.
Has anyone ever asked you if you have ADHD? Maybe you've even wondered yourself but not sure whether you want to commit to a full assessment. The only way to know for sure is to see a psychologist or other mental health specialist.
This is because the disorder has a number of possible symptoms, and they can easily be confused with those of other psychological or medical conditions, like depression, anxiety or trauma, sleep apnea or hypothyroidism.
Attention deficit hyperactivity disorder (ADHD) is a mental health condition that can cause unusual levels of restlessness and impulsive behaviors. People with ADHD also have trouble focusing, concentrating and keeping their attention on a single task or sitting still for long periods of time.
Many people experience inattention and changes in energy levels. For a person with ADHD, this happens more often and to a greater extent compared with people who don't have the condition. It can have a significant effect on their studies, work, and home life and relationships.
The ADHD screener includes a 30-minute online consultation with one of our experienced testing psychologists. Prior to the session you will be emailed two screening tests to fill out online and send back.
Your Psychologist will review& the tests prior to your session to give you feedback on your results. In this session, recommendations will be made regards further testing or other support needs, depending on your results and background.
Any questions you have about further testing process and costs will also be answered.
A 30-minute online consultations

Two online screening tests

Recommendations for further testing or support needs
Why is psychological testing important?
The purpose of psychological testing is to gain a better understanding of the person and establish whether a diagnosis of a psychiatric condition is warranted. It is important to remember that a psychiatric condition can be mild, moderate, or severe. A test also provides recommendations for treatment to help improve the person's well-being. It is like a road map for future treatment.
Testing uses validated and reliable measures to gauge aspects of a person's psychological or cognitive functioning. They may include questionnaires and surveys or a set of puzzles and activities to measure a person's problem-solving ability or memory.
How long does a psychological test take?
Psychological tests take a different amount of time to complete, depending on the complexity of the test. Some tests, such as the Personality test takes about 45 minutes, but other tests such as the IQ test can take up to 2 hours. You need to speak to our Client Services Team to discuss the length of the test you are interested in.
Once you have completed the test, you will commence your 3 consultations with test psychologist. Your psychologist will discuss the reasons for your testing, take a background history and explain your results to you. They will also make recommendations for future treatment.
Can I do the test online?
Yes. Some tests, such as personality tests, can easily be done online so that you don't have to leave home. We email you the link to the test you have chosen and when you have completed it, your results will be added to your file for your psychologist t oread and discuss with you.
We will then email you the video instructions prior to your appointment with your psychologist either on your phone, iPad, laptop or desktop if you have a camera for it. It is best to connect to the link at least 15 minutes before your session in case there are any problems. If you have any problems, contact reception on (03) 9629 1001 or email CBD@psychologymelbourne.com.au.
You should wait in the waiting room until your psychologist appears. If there is a problem, contact reception as above.
Will my testing be face-to-face?
Some tests are more complex and require in-person or face-to-face administration. This allows the psychologist to observe the persons behaviour more closely, especially for children. For example, Adult and Child Autism testing must be completed face-to-face, while Personality testing can be done online.
Our Client Services Team will be able to tell you whether the test you have chosen needs to be done in-person or online.
We have psychologists in various locations in Melbourne, including the CBD, Port Melbourne, Sandringham and Balwyn, who can do face-to-face testing for you. Call our Client Services Team on (03) 9629 1001 and they will be able to help identify the best location for you.
How do I book a testing?
For online testing, you first need to purchase the package you want from our SHOP. You can pay for this by VISA or MasterCard by calling our Client Services Team on (03) 9629 1001 or using our live Chat on the website. We have Afterpay available if you want to pay by instalments.
Once we receive your payment, Client services will contact you back to book in your test and arrange your appointments. The test may be sent to you online with clear instructions, or it may be done during one of your consultations.
How much do the psychological tests cost?
The pricing of our psychological testing ranges from $700 - $1,200 depending on the type of test you want. The pricing includes three clinical consultations, administration of the test, a a follow up Assessment report and recommendations for future actions.
Payments are required before we can book in your test appointments for you. You can do this on our shopping cart on the website or pay by credit card on the phone. Afterpay is available for paying by instalments.