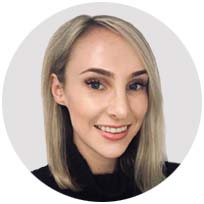 Carissa Dutton
Testing & Assessments Psychologist
As a testing assessment psychologist, I have been trained in the use of a number of ADHD psychometric tests to support in the assessment and diagnosis of people with ADHD.
I believe in taking the time to identify and understand an ADHD client's experience of their symptoms, and how these impact their lives. ADHD can impair functioning across a number of different areas including employment, study, family, relationships and general self-esteem.
I also provide one-on-one ADHD counselling for clients to work on the specific behaviours they need to change. I support them to achieve their own goals and help them to reach them.
Through using psychoeducation and Cognitive Behavioural Therapy principles, I help people to understand their condition and identify their strengths and coping mechanisms they may already be using. ADHD affects people in different ways, so having a toolbox of specific strategies and individualised treatment options is important for ensuring success in meeting their goals.
My goal is to support people to have the self-confidence and right tools to effectively manage their condition, to be able to live life to the fullest.