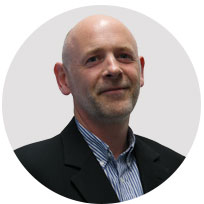 Richard Weld-Blundell
Psychologist
Available online
'The importance of being understood' was a profound discovery for me from day one of my training. The ability to find the right words for, and to make sense of one's experience is crucial. Whether it be a shift in mood, a trauma, a difficult relationship or a separation, it helps to "get one's 'head straight". And often this is enough.
For many though, there is a unique complexity to the problem, and new ways or directions may need to be sought. And, particularly for those whose difficulties may stem from their early years, some new words or strategies may need to be found.
I specialised early in the fields of trauma and couples counselling. At university I became passionate about social and developmental psychology; the neurobiology of anxiety, anger and panic states; depression and sports psychology. A meditation retreat opened my eyes to the power of relaxation techniques and mindfulness.
I have been privileged to work across a number of settings, including Mensline and Relationships Australia and with the Mercy Health Perinatal Fathers Group. My trauma training was invaluable in my work in the bushfire recovery process following Black Saturday (Marysville and Kinglake), with individuals, families and businesses.
Much of my work lies in the field of relationships,couples and families in all their diversity and sometimes challenging complexity, together with the role of attachmentand the impact on childhood separation (e.g.boarding school or migration). I have developed insights in the field of men's issues, while also working comfortably with both genders.
I am open to offering brief or long-term psychotherapeutic support if appropriate.