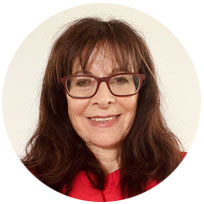 Gloria Lew
Registered Psychologist
Available online
My aim is to empower clients and help them to create positive changes in their lives.
I see my role as walking beside the client and helping them to find ways of living their lives in a more positive and less stressful way. Therapy is a medium to long-term dance that involves care, self-awareness, respect, trust and honest communication.
I enjoy helping people and work with individuals, couples and families as well children and adolescents, who have issues with self-esteem, assertiveness, anxiety, depression, stress, and their relationships. Throughout my training I realised that everyone has a common desire: to be heard and understood.
I acknowledge that change requires courage. The therapeutic alliance should be a safe space wherein the client feels both comfortable enough to be themselves, and brave enough to explore their limits.
I utilise a range of therapies, which can be tailored to the needs of each individual client. In addition to this, meditation and yoga has shown me the impact that relaxation techniques, deep breathing and mindfulness can have on both our psyches and bodies.