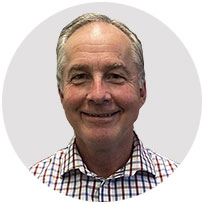 Assoc. Prof., Dr. Terence Bowles
Clinical Psychologist
Available online
My main aim is to use the research-based principles of psychological practice to facilitate manageable change in clients' lives, to assist them to be more self and other understanding and to be adaptable in their approach to future problems.
My approach to helping people through psychological difficulties is by analysis of the presenting problems and bringing to consciousness habits, thoughts, feelings, and behaviours. Clients are invited to expand the repertoire of conceptions and options using a range of therapeutic interventions and modalities. This approach calls clients to explore and experiment with alternatives to resolve issues, create more adaptive responses and take into their future a more positive disposition. Finishing with the possibility of embedding new habits of mind, behaviour, and emotion.
My therapeutic style is client-centred, warm, thoughtful, and collaborative. The process of being understood, of exploring new the ways of thinking, feeling, and behaving and habituating a new repertoire can be challenging and exciting. These practices have been applied in a range of settings and have been taught by me and others at university and esteemed psychology training institutions.
Informed by training in a broad range of techniques including psychodynamic, psychoanalysis and cognitive behavioural therapy, I acknowledge the importance of the therapeutic alliance between the therapist and client to build rapport, trust and integrity that forms the foundation of and support for the client's change process.
Assisting clients to become more psychologically aware, more self-directed, and better able to manage their world has been a great privilege.