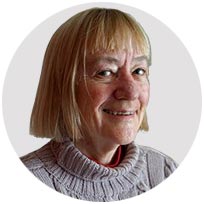 Felicity Allen
Testing & Assessments Psychologist
Available online
Several government departments require IQ testing for access to pensions or to tailored programs for clients. As a senior psychologist, Felicity supplied quality control of psychological testing for the Department of Employment. This was a challenging role as test administration frequently required working with interpreters or with clients who were suspicious of psychological testing. The need to build positive rapport with the clients was essential and Felicity achieved that.
Psychological testing and assessment was a postgraduate unit at Monash University which Felicity taught. A wide range of cognitive and personality tests was covered. The importance of choosing the most appropriate test for the client was emphasised.
Felicity's experience in psychological assessments includes memory, personality, IQ testing, specific cognitive deficits, psychological conditions such as anxiety, depression and stress, anxiety deficit hyperactive disorder and screening for dementia. She has found testing a fascinating and useful area as it helps with planning treatment, legal and compensation decisions and in clarifying difficult behavioural and cognitive issues.