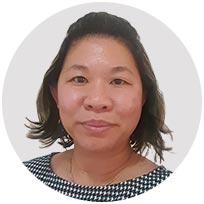 Magdalene Sng
Testing & Assessments Psychologist Psychologist
Magdalene is devoted to making a positive difference in the lives of individuals with neurodevelopmental conditions. She acknowledges that neurodevelopmental conditions and learning disorders can have significant academic, social, communication, behavioural and psychological impacts.
Magdalene is experienced in providing both comprehensive psychological assessments and psychological counselling for individuals with neurodevelopmental issues. She has extensive experience gained across a number of settings in both Victoria and Western Australia.
She is passionate about providing evidence-based strategies to improve independence, confidence, quality of life and support growth in study and work. Through ADHD assessment and counselling one can learn to improve one's academic, memory and executive functioning skills. By gaining a better understanding of their cognitive strengths and weaknesses and learning support strategies, they can reach their full potential.
Magdalene has worked with children, adolescents and adults who present with wide range of issues including, learning and behaviour issues, anger management, depression, anxiety, grief and loss, self-esteem and confidence, assertiveness, trauma, pre / postnatal, couples, stress, drug and alcohol issues.
As a therapist, she uses evidence-based interventions such a Cognitive Behavioural Therapy, Motivational Interviewing, Psychoeducation as well as Reality and Choice Therapy, Solution Focus Brief Therapy and play-based therapy to support clients to positive outcomes.
She is fluent in English, Mandarin, Hokkien and Teochew.