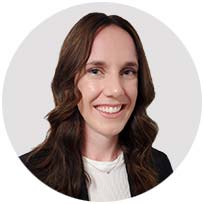 Anna Taylor
Psychologist
Melbourne CBD & online
Anna provides a warm and non-judgemental space to support clients to explore and make sense of themselves, their difficulties and life challenges and find new ways of coping. Anna has a passion for working with children and adults and helping them to adjust to change in their life and move away from feeling stuck. Anna uses a strength-based client centred approach to tailor evidenced-based therapies to each individual's needs.
Anna is an accredited mediator with experience providing support to individuals experiencing difficulty at work from workplace conflict, workplace bullying, work stress and burnout or traumatic workplace incident.
Anna enjoys helping individuals to reconnect to their purpose, find new ways of coping and rebuild their confidence and self-esteem. Anna uses practices such as Cognitive Behavioural Therapy (CBT), Acceptance and Commitment Therapy (ACT) and Solution-Focused Therapy.
Anna has experience working with school aged children to provide a safe place for children to make sense of themselves, their experiences and the world around them. Anna uses a compassionate and caring approach tailored to each child's needs and interests and uses a combination of play therapy, skills training and supportive counselling to help children with a range of issues relating to adjustment including parental separation, grief and loss, high school transition, personal and family illness and friendship issues. Anna values collaboration with parents, carers and other healthcare providers to support client's wellbeing.