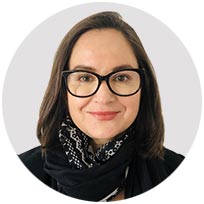 Dr Anna Mooney
Clinical Psychologist
Melbourne CBD & online
Anna Mooney fully understands our clinical team and will match you to the psychologist she thinks you will work best with.
Are you searching for a more calm and empowered reality? My ambition in life is to help improve the human condition. I specialise and enjoy helping people to elevate and thrive by introducing and teaching a better way.
I understand that life can be overwhelming at times and whether it be your need to deal with difficult emotions and/or compulsions or problem solving difficult situations, I am here to help you understand that inner peace and contentment is closer than you think and we can find it together.
I am confident my methods utilising a safe space approach will send you on a pathway to a better you. Success comes from embracing a kind, empathic and non-judgmental environment for all my clients, both in group and couple sessions or in my one-on-one consultations.