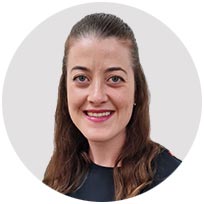 Sarah McMurtrie
Counselling Psychologist
I believe that therapy provides an opportunity for profound positive change through understanding and examining our experiences more deeply. Through my training in Counselling Psychology, I place a strong emphasis on the importance of the therapeutic relationship - the trusting bond between therapist and client - built on safety and respect. Time and again, over many years, this relationship has been shown to be the most important contributor to successful outcomes in therapy.
I am passionate about approaching mental health from a holistic perspective. I have worked with children, adolescents, adults, couples and families in community, school, corporate EAP, and private practice settings. Through this experience, I have focused my practice on treatment of adolescents (16 years +) and adults, with a special interest in recovery from trauma.
I am an accredited practitioner in Emotion-Focused Therapy (EFT), and continue to participate actively in this community as a member of the Australian Institute of Emotion Focused Therapy (AIEFT). I have found that attending to and reprocessing emotionally painful past experiences has a liberating and transformative effect on previously debilitating and stuck behaviour patterns. I enjoy assisting my clients on a pathway of true healing, supporting them as whole and capable individuals, not simply a cluster of symptoms.
I also use a variety of evidence-based cognitive interventions to adapt to each client's support needs and strengths, including CBT, mindfulness, and ACT.