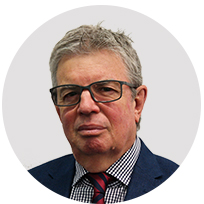 Darryl Hodgson
Psychologist
Available online
I have been involved in the psychology profession for almost 50 years. My work has extended though clinical, counselling, organisational consulting and research settings. This eclectic mix has provided a range of experience which contributes to the integrated application of therapeutic approaches which include wisdom and mature assessment of presenting needs.
My approach is down-to-earth, practical, understandable and problem and solution oriented. Predicated on evidence- based techniques, the counselling objectives are to facilitate strategies addressing issues in a manner which holds no mysteries and contains a solid rationale. Assessment and outcomes are non-judgemental and aimed at providing seamless transitions to a new way of thinking and being.
I work with an array of every day presenting conditions. I am focussed on issues relating to life cycle transitions including the workplace, cultural and domestic circumstances including relationships, retirement and health matters [including cancer]. As well as a mens and womens health orientation the objectives of therapy also characteristically involve personal well being and happiness.
My overarching belief is that the therapeutic approach opens the door to creating a workable reframing platform. The solutions can then be crafted by the individual with the therapist to provide sustainable strategies for ongoing coping in their own unique environment.