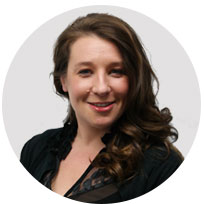 Rebecca Carlson
Clinical Psychologist
As a clinician, I work to understand clients and their individual experiences. I place great importance on the supportive nature of a therapeutic relationship, as well as allowing the client to feel free to explore their thoughts and emotions without judgement. I understand that sessions can be a daunting, so my primary aim is to develop a level of rapport that is comfortable and safe.
My goal in sessions is to help clients through education, understanding and insight. This will incorporate client's thoughts, emotions and behaviours, as well as practical tools and strategies focused on coping and resilience.
It is important to me that sessions be flexible and tailored to each person's needs. I understand that no two days or problems are the same, and therefore a "one size fits all" approach is not helpful. Through understanding into each individual's experiences, thought patterns, emotions and behaviours I aim to provide support and intervention that is kind and respectful, as well as proactive and personal.