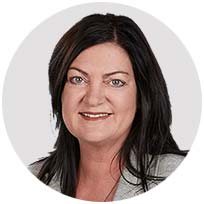 Paula Teggelove
Psychologist
At some point, almost everyone experiences the desire for personal growth. At no time is this more evident than when people are experiencing adversity, struggling with mental health issues or going through significant life changes or trauma. Most of us generally cope well with life and stress; it is not until we are faced with significant challenges that our emotional responses and coping mechanisms reveal old wounds, cognitive dissonance and/or unhelpful behavioural patterns.
Therapy is often a delicate balance between gaining deeper insight into the self and the practical application of change. My work therefore draws on a number of modalities; heavily grounded in trauma therapy and psychodynamic therapy, both of which emphasise that all our experiences (behavioural, cognitive and emotional) shape us and continue to do so over the course of a lifetime, in addition to drawing from the more practical components of CBT, EFT and ACT.
I work with clients in order that they develop a deeper sense of themselves and are then able to make clearer decisions about which aspects require more self acceptance, which aspects they would like to change, and the capacity to effect such change.