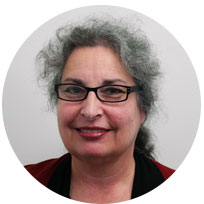 Nicole Chavannes
Generalist Psychologist
Your life matters. YOU matter. Please do not put off dealing with what is troubling you.
When painful or difficult emotions, behaviours, thoughts or feelings seem overwhelming or unmanageable, when we keep repeating the same self-defeating patterns, or struggle in our relationships with others, in our relationship with ourselves, talking to someone who is not a friend or a relative but a professional who is trained to listen without judging and to provide the appropriate support and guidance, useful tools and strategies, can be extremely helpful.
I do not want to pretend that I have all the answers for you, because life, both professionally and personally, has proven to me that everyone is unique, and what may work for one person may not work for another. However, I can guarantee you that I am fully committed to helping all my clients find their own answers by guiding them through what can best be described as a process of "self-liberation".
Taking into account each client's particular needs, personality and history, I draw on a variety of therapeutic approaches (from short-term, solution-focused/supportive counselling to more long term in depth psychotherapy), all based on my 30 + years of ongoing training and research in the field of psychology and psychoanalysis, as well as professional experience counselling adult individuals and couples of all ages, and teaching relaxation and mindfulness classes (I have studied and practised Zen for many years).
Born and raised in Geneva, Switzerland, I am fluent in English and French. I have a background in the arts, theatre, literature and philosophy, and I know from my own experience that even though you can't change the cards you were dealt when you were born, you can definitely learn to play them in different ways and find those that work for you – and I can definitely help you with that.
I look forward to meeting you.