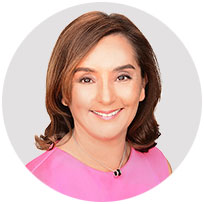 Dr Sandra Darmanin
Clinical Psychologist
Available online
I have a friendly, down-to-earth, directive and evidence-based approach that will put you at ease when talking about sensitive subjects and goals you have. I have vast and varied experience with a wide variety of individuals.
My mission is to help clients find solutions to personal happiness and growth in their career, relationship or barriers from the past that are hindering you. This is done through our online sessions and together we can explore an in-depth awareness of certain behaviours or unconscious barriers that are affecting you.
I am passionate about helping people to not only heal their pasts, but to move forward and live the lives that they are truly meant to be living. I believe that we are all shaped by our histories and our life experiences – but that they don't need to define us or hinder us.