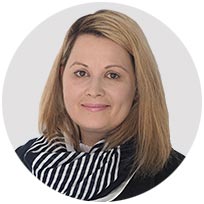 Dr Deidre Pye
Psychologist
Online only (Wednesday & Thursday)
I use a compassionate, friendly and honest approach to help you talk through what can sometimes be quite difficult situations and experiences. I have extensive experience in working with adults and older adults, using evidence-based approaches to help develop solutions that are right for you and your situation.
My aim is on helping you regain and build upon your resilience, by understanding the factors that influence your wellbeing. By working together, you can gain benefits and experience change in how you think, feel, act and interact with others.
I am focussed on supporting you to be your own champion and to develop effective strategies to you to be the best version of yourself.