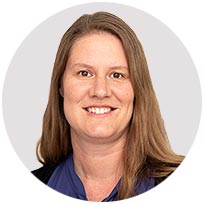 Anna Dimsey
Clinical Psychologist
Available online
Anna has nearly 20 years of experience working with both individuals and groups across a range of public, private and not-for-profit mental health settings. She practices with a compassionate and non-judgemental approach, providing a safe, supportive space and offering a range of evidence-based interventions tailored to address the difficulties an individual may be experiencing.
Anna enjoys helping clients to become more aware of the relationship between physical and emotional symptoms, thoughts and feelings; recognising how past experiences and present events impact our mental wellbeing. Anna believes that the aim of therapy is to assist people to develop skills that they can then use in a variety of settings, enhancing overall wellbeing. She is passionate about supporting people to reach their full potential.
Anna works with adult clients of all ages and has extensive experience working with both short-term stressors and longer-term mental health difficulties, as well as addictions. In addition, Anna has a special interest in working with older adults who may be experiencing life transitions and would like assistance exploring and managing these changes.