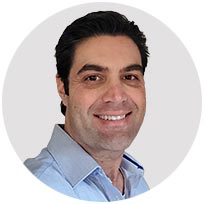 Troy Macris
Psychologist
Available online
I am a registered psychologist and am passionate about assisting people to be their best selves, and live full and meaningful lives.
I completed My Masters of Psychology in 2004 and have over 20 years experience working with adults, teenagers and older people from all backgrounds. I have an intuitive and person-centred counselling style, which incorporates solution-focused counselling, life coaching, CBT and positive psychology principles.
I focus on having authentic, heart-centred conversations with my clients about matters that most concern them. I take a holistic approach to supporting my clients, which considers all aspects of their life, including their psychological, emotional, social and spiritual wellbeing.
I also focus on empowering my clients to tap into their own unique strengths and coping skills so they can take greater control of their wellbeing and healing journey. Everyone has their own story, and I endeavour to create a safe place for you to share your story without judgement or discrimination.