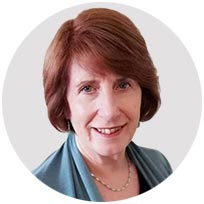 Sandra Groves
Psychologist
My initial goal with clients is to build a strong therapeutic relationship, which enables clients to relate in a safe space, and to be their authentic self without having to please anyone or worry about what I will think or say. And knowing that I have unconditional regard for my clients and want the best therapeutic outcomes.
I bring my years of experience and training to working with clients to find creative solutions to their problems, by developing goals and measuring progress towards those goals. Initially, time is spent understanding the client's story and family background, and then applying this understanding to current and past problems.
As a transcultural psychologist, I have travelled extensively, live in a bi-cultural family (Chinese/Australian), and have some understanding of Mandarin, Bahasa, French and Greek. My studies in family therapy, narrative therapy, solution-focused brief therapy and astrology, also inform my practice and understanding of the importance of the family in counselling as well as the individual.
My experience and training in organisational psychology, Employee Assistance Programs and occupational health and safety assist my understanding of difficulties that clients may experience in the workplace.