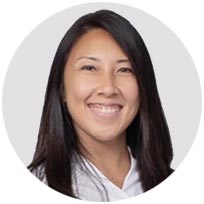 Novi Sutanto
Registered Psychologist
It is my hope that when you enter the counselling room with me, you are met with genuineness, empathy, acceptance, and most of all, a feeling of being heard and understood, as we so often lack in our daily lives.
A background in the creative field, and being a lover of books and story-telling helped me to realise the significance of the stories we tell ourselves and others. Having lived in a few different continents has also enabled me to relate and empathise with various challenges of life transitions, increased my sensitivity to the complexity of cultural issues, and learned to transform these towards self-acceptance, resilience, and open-mindedness. I strive to practice using curiosity and compassion when connecting with people, both inside, and out of, the therapy room.
My interests are in creating a safe space for my clients and working together in uncovering and discovering patterns in behaviours and ways of thinking, in the process of striving towards a meaningful life through the depth and beauty of human relationships. I have a preference for the relational and client-centred approach, integrated with methodologies found in Acceptance Commitment Therapy (ACT), Interpersonal Therapy, Emotion-Focused Therapy, Systemic Family and Attachment Style Theory.
I am also bilingual and provides counselling in English and Indonesian.