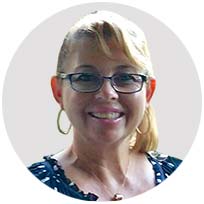 Marianne Dyer
Psychologist
Available in Brisbane, call us on 03 9629 1001 to book now
Marianne Dyer is a member of the Australian Psychological Society and has been a registered psychologist since 1993, and is based in Red Hill, Queensland. She has worked in therapy services, organisational consultation - training, private practice and educational settings.
Marianne has 22 years experience in providing therapy to clients from children to adults. She has published two books in her Forest Tales Series, aimed at allowing children and families to discuss issues such as grief and loss. She utilises many psychological approaches, selected to suit the client's needs, and also works effectively with the presenting issues.
Her framework is psychodynamic and attachment based, which is used in combination with CBT, ACT, Gestalt, Schema Therapy and Narrative Therapy. She has a special interest in trauma, neurobiology and systems.
Marianne also works with organisations in the areas of organisational development and managing critical incidences. She is also interested in trauma in the workplace and leadership development.