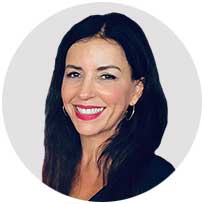 Kristianne Lynch
Generalist Psychologist
Relationships can be challenging. Sometimes we struggle to find a way to positively connect with people in our lives. Helping people connect in the world, to create the relationships they want or need, is a passion of mine.
Perhaps you are hoping to find ways to improve, or even understand yourself and your relationships better. I offer a safe and supportive therapeutic environment for you to develop insight and skills which will reconnect you to people in your life. I can help you to create a richer, kinder, more fulfilling connection with your partner, your child, your colleague, your parent, your friend … yourself.
My non-judgemental approach, allows people to feel safe & validated. Perhaps you are carrying pain from your past which is weighing you down. I have assisted many people overcome areas such as anxiety, depression & trauma. I am empathetic, and passionate about assisting people reach their goals & overcome obstacles in their lives.
Using a variety of therapeutic approaches, I will help you to understand and accept the parts of you that are angry, grieving, ashamed, afraid, or overwhelmed, and use your understanding of those feelings to make them work 'for', rather than 'against' you.
Don't waste another day feeling lost, sad or disconnected. Together we can create the rewarding, satisfying and emotionally connected life and relationships that you want.