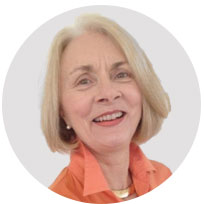 Kaye Nolan
Careers Counsellor and Psychologist
Bookings available at: Mondays - Fridays on request
Kaye is a registered psychologist and qualified career development practitioner. Kaye has been practicing for 15 years in career counselling in the vocational sector and in private practice. She believes that career issues can be complex and often run deeper than the immediate tasks of identifying jobs and writing resumes. Her purpose is to help clients create more meaningful and satisfying lives for themselves through their careers.
For many years Kaye has worked as a counsellor, manager, administrator, trainer, and teacher in government departments and in a variety of educational settings. She has experience in outplacement counselling, job search training and career skills development, and workplace training and coaching.
Through a series of assessments, guided questions, exercises and acivities Kaye assists clients to learn more about themselves, to make challenging career decisions and develop the skills required to secure a job and successfully manage the transition process.
Kaye is an accredited practitioner of the Strong Vocational Interest Inventory, the Morrisby Online Careers Assessment and the Myers Briggs Type Inventory (MBTI).