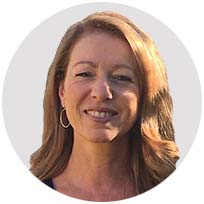 Kathryn Williamson
Health Psychologist
What is your life without your relationships? What is your life without your health? It is through these two channels that we find love, connection, company, vitality, experience and ultimately our sense of happiness. Most of us are struggling with relationships and health at regular times throughout life and it is often necessary to spend some time learning and working on these areas.
As a Health Psychologist it is my focus as well as my life's commitment and calling to support people in creating relationships they have always wanted and a sense of health and wellbeing in order to enjoy them.
Whether you are burdened by a dynamic in your intimate relationship that just won't budge? Whether you are dealing with traumas from your past or present, or are just not finding the right partners to fit in to your journey? There are new perspectives, new strategies and new ways to revitalise your life.
If your health is letting you down as a result of chronic pain, illness or injury and your life and relationships are now suffering? There is support, skills to cope and opportunities to manage better.
If you're feeling panic or anxiety, depression or anger and your family and friendships are being affected? There is safety and support, guidance and compassion and help in coping better.
It's a fact that we do not get from life all the tools and knowledge we require to enable us to have all that we desire but I believe that the time to gather those useful tools can be now.
I believe after 25 years of talking with people and spending time walking with them through their most difficult and painful parts of their lives that if you are able to connect and fit with the right professional, that counselling can be life changing. I find that people are often blown away by what they achieve when they spend some time with the right care and guidance in helping them to sort out, get right, build and get their life straight. I work with people using a number of theoretical approaches that come from a sound evidence base. I enjoy working with people of all ages and backgrounds and have experience with individuals and couples.
I would love to work with you towards health, happier relationships and a life that you want.