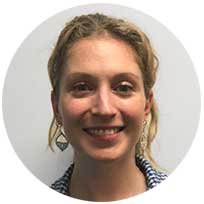 Jessica Robinson
Clinical Psychology Registrar | Registered Psychologist
My aim as a therapist is to support and understand clients' individual needs and goals. I place a strong emphasis on developing a therapeutic relationship that allows clients to feel safe to express themselves openly and honestly.
I work with clients to develop insight into their thought patterns and their emotional and behavioural responses. I believe there is value in hearing each individual's story and offer a non-judgemental space for clients to reflect on theirs, as well as providing practical coping skills and strategies for clients to apply to their daily lives.
I understand that each person has a unique set of circumstances and offer a client centred and flexible approach. I work collaboratively with clients to develop treatment goals and achieve positive outcomes.