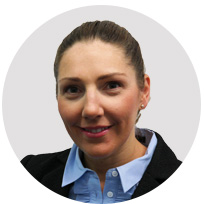 Jeraldine Cooper
Generalist Psychologist
As a therapist, I place importance on supporting you, the client, in a gentle, caring, empathic and non-judgemental way. My aim is for you to feel safe in therapy so that you can gain insight and awareness into your thought patterns, emotions and behaviours. My ultimate goal is to help you move toward a life of enrichment, fulfillment and meaning, in accordance with what matters to you.
The therapeutic relationship is of utmost importance to me and I aim to provide a warm and nurturing environment so that rapport can be established. I understand you will probably walk into my room feeling quite anxious and I aim to make you feel comfortable and safe.
Our sessions will always include compassionate listening and I will provide you with practical tools which you can begin to use immediately. I value a flexible and client centred approach in therapy and I will always consider your individual needs. I will get to know you as a person.
I draw upon elements of mindfulness and will help you to become more aware of when you are caught up in unhelpful thought processes, with the aim to provide you with skills you can draw upon quickly, in any situation, to bring yourself back to the here and now.
As a person, I value being caring, kind and compassionate and these values are at the forefront of my psychological practise.