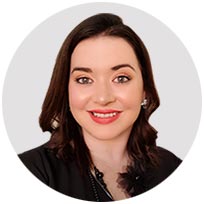 Genevieve Rix
Psychologist
I bring warmth, empathy and a gentle nature to my work. I have a natural ability to attune to the emotional needs of others and am highly sensitive – qualities that I prize as assets in my work.
I recognise the importance of allowing space for emotional expression in the healing of distress and trauma and want to support others to develop capacity to be with and to move through their emotional pain. I focus on emotion-focused therapy (EFT) because I have found clients experience sustained improvement in self-worth and self-confidence.
I recognise the apprehension that clients feel as they consider seeking counselling – either for the first time or after other experiences of therapy. I place significant importance on developing a safe and trusting therapeutic relationship. I will seek out your feedback and check in regularly to ensure you are confident in our work together and that we are moving at a pace that ensures you remain comfortable.
I work best with adults and adolescents (16+) to assist them in addressing a range of mental health difficulties. My approach is evidence-based, integrative and tailored to your specific needs. My hope is that your experience is one of healing, enrichment and positive growth.