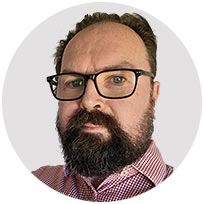 Garry Byrne
Registered Psychologist
Online only
I am highly motivated and passionate about what I do, and I believe my work can only be as successful as the relationships I develop with my clients in working towards a promotion of personal wellbeing, and positive and adaptive mental health.
With a down-to-earth approach, my aim is to explore, together with my clients the potential for personal development and growth, as well as examine the practicalities of daily functioning that benefits the individual within their own needs and personal worldviews.
With over 13 years of experience as a psychologist working with adolescents, early adulthood and families, I feel I can help and support my clients to explore and appropriately challenge aspects for potential change.