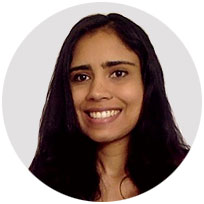 Dr Shikha M Gray
Psychologist
Melbourne CBD & online
Working with me, you can expect to be met with sensitivity and genuineness. You will be provided a confidential and warm space where you can feel at ease observing and reflecting on what is troubling you. My desire is to help people find ways to enact change, cope with that which cannot be changed, gain fresh insights into their situation, and forge a direction in life that provides fulfillment.
I practice an integrative approach to therapy with an underlying basis of existential theory. This means that while I use the theoretical lens of existentialism to make sense of human problems, I also use the methods of wide-ranging evidence-based models of therapy depending on each person's needs and preferences.
My practice is influenced by my rigorous training, broad experience in counselling, and ongoing work in academia. My academic work is directed at a number of related questions – in the most general sense, I study how people with enduring physical or mental health difficulties find ways to live satisfying lives.
I see people from all walks of life, including adults, adolescents and couples. I am sensitive to multicultural issues and also speak fluent Hindi.