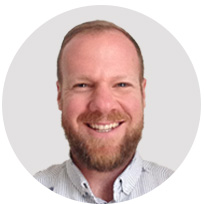 Dr Aaron Allen
Clinical Psychologist
Dr Aaron Allen is a registered Clinical Psychologist, and full Member of the Australian Psychological Society. Aaron completed his Doctorate in 2008 and has wide experience in offering individual and group therapy to individuals (16 years and older) for a wide range of complex issues, including depression, anxiety, grief and the long lasting effects of trauma.
Aaron has worked in private psychiatric clinics for over five years now. Therefore, most of his experience has been providing therapy for individuals struggling with complex and longstanding difficulties.
Aaron's approach is non pathologising, and he will try to help you to dissolve the underlying learning that generates and maintains your current emotional struggles. Aaron's approach is highly flexible, adaptive, and collaborative.
Aaron aims to not only relieve symptomatic suffering but to affect permanent, meaningful change, and to provide an opportunity for a new experience of yourself.