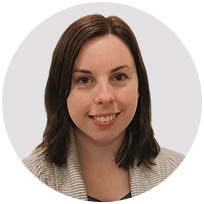 Dominique Mulhane
Psychologist
As a psychologist, I like to make people feel safe and comfortable to share their stories and experiences. I believe that a strong therapeutic relationship is important to the therapy process. This way we can work together to explore your needs and goals for therapy. My process is collaborative and non-judgemental.
I enjoy working with adults and adolescents and use a holistic and person-centred approach. This allows sessions to be tailored to each individual's needs. I am also aware that those needs can change over the course of therapy so it is also important to be flexible and continue to check-in on those needs and the therapeutic goals.
I also have a background as a personal trainer which helps me understand physical and nutritional factors which can impact on mental health. I am passionate about bringing these ideas together to help people with a range of issues including weight and eating concerns, disordered eating, anxiety, depression and stress.