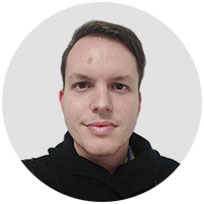 Christopher Beards
Psychologist
Assisting clients to facilitate change and adopt new practices in their everyday lives is my direct goal. My practice reflects upon evidence based treatment, psychological assessment and report writing.
I aim to focus on creating and maintaining a safe space for our sessions. Whilst repairing relationships, alleviating emotional concerns and focus on the therapeutic process to provide a caring, compassionate and goal orientated approach to mental wellbeing.
I am enjoy working with adolescents, adults and older age individuals. I have a focus on complex and multifaceted presentations as I believe we all experience poorer mental health with the greater adversity we have faced. Each individual in therapy is provided with tailored treatment best fitted their needs while utilising a different range of therapies.
I have been privileged to work within the Public Health and Private Health systems, understanding their complexities and working with great health providers in Psychiatry throughout my training. I have a specialist interest in Eating Disorders and recognised by ANZAED/Inside Out as an approved provider of this treatment. I have worked with a variety of presentations and predominately have focused on acute mental illness.