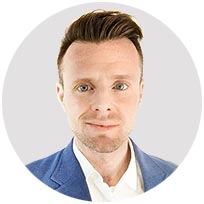 Brett Quayle
Registered Psychologist
Each of us experience the world differently. Our values, beliefs and attitudes are shaped by our environment and our relationships. My approach to therapy is to acknowledge the journey that a person has been on and to recognise that no two people are the same.
I aim to identify behaviours and thinking patterns that contribute to a person's current circumstances in a directive, compassionate, and collaborative way. My aim is to help you take a step back and to explore your situation and place in the world. My working together, my goal is to assist you in unlocking your potential and build behaviours that lend forth to long-lasting change.
I offer practical solutions and insights that match a person's place in life. My aim is for you to leave my sessions with clarity and concrete goals to work towards. I try to make the therapeutic process as comfortable and easy as possible.
I am a registered psychologist and academic with a keen interest in helping people reach their full potential, as well as a keen interest in personality testing, career skills development, and workshop facilitation.