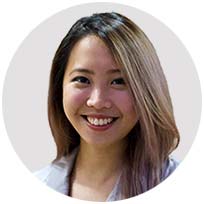 Alison Lau
Registered Psychologist
Alison practices a compassionate, inquisitive and non-judgemental attitude in her approach to therapy, tailoring interventions to the individual's needs with creativity as well as a commitment to evidence-based practices, such as Motivational Interviewing, Cognitive Behavioural Therapy (CBT), Acceptance and Commitment Therapy (ACT), Positive Psychology and psychodynamic approaches.
With a background in psychoanalysis and developmental psychology, Alison sees therapy as an honest journey reflecting and gaining insight into our lives, cultivating openness and resilience, so that we can live to our full potential.
Possessing extensive experience working in Hong Kong, Cambodia, London and Melbourne, Alison is familiar with supporting clients from diverse backgrounds and age groups. Her professional interests and expertise are extensive, which include anxiety and stress management, ante-/post-partum depression, couple counselling and supporting adolescents with self-esteem issues.
Alison believes that relationships are important in our journey to wellbeing and values a collaborative approach working with families, carers and multidisciplinary teams to support the individual to achieve a more vibrant, supported sense of self when adjusting to life transitions.
Alison can provide services in English and Cantonese.