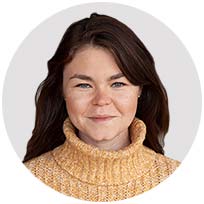 Alina Shushkevich
Registered Psychologist
I am deeply committed to person-centred care and work with clients to understand their unique concerns and therapeutic goals to tailor an individualised treatment plan.
I believe that establishing a safe therapeutic space enables clients to explore and understand the emotional conflicts that underlie the challenges they face in their daily lives. Drawing on this understanding, I support clients to develop practical psychological skills to deal with their difficulties and increase psychological well being.
I apply an integrative approach in my practice, incorporating a range of therapeutic approaches including Schema Therapy, Mindfulness Based Therapy, Acceptance and Commitment Therapy and Cognitive Behaviour Therapy. I have experience working with a wide range of mental health issues but have a special passion for working with people impacted by traumatic experiences, including those who were impacted by childhood trauma.
Alina is fluent in Russian.