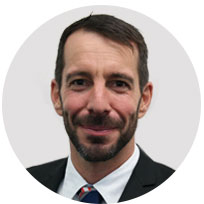 Dr Daniel Quin
Psychologist
Bookings available at: North Melbourne on Fridays
Call us on 03 9629 1001 to book now
My approach varies with the client and the presenting problem. When working with children my counselling style is playful and warm and I prefer to have a collaborative approach with parents and carers. For adolescents and adults I develop a non-judgemental and trusting relationship.
I frequently utilise an Acceptance and Commitment Therapy approach to counselling. Through this I seek to bring an awareness to problematic patterns of behaviour and emotions. Then I collaborate with the client to understand desired areas for improvement. My client should feel supported and empowered to clarify and direct the counselling session as he or she feels appropriate.
Often I draw on my experiences as a teacher, parent, and athlete to understand the context of my client. I remain active in reading and writing peer-reviewed research to keep my knowledge and skills up to date.