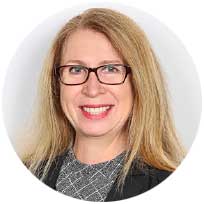 Daniella De Luca
Psychologist
Bookings are available at: Hoppers Crossing on Mondays, Tuesdays, Wednesdays, Thursdays, Fridays
Daniella is an experienced psychologist who has been a part of the Psychology Melbourne team since 2009.
She is particularly experienced in problems associated with anxiety, depression, parental difficulties, school and work place bullying, PTSD, bereavement, PND and, mental disorders secondary to medical conditions.
Daniella is fluent in English, Italian and Portuguese.