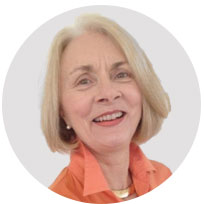 Kaye Nolan
Psychologist and Careers Counsellor
Kaye is an accredited Career Development Practitioner and has been a member of the Career Development Association since 2003. She is also a registered psychologist and a member of the Australian Psychological Society.
She has assisted clients with their careers in employee assistance, industry, technical, tertiary, secondary and private practice setting.
She has a special interest in vocational psychology and helps clients identify their unique interests, talents and values to ensure a work-life direction that is more fulfilling, meaningful and satisfying to them.
As a generalist psychologist, she has the skills to help clients understand themselves more fully, build better workplace relationships, communicate more effectively, and develop their career skills to successfully re-author and manage their careers over the lifespan.