Immediate appointments available


Psychologists Online across Australia for counselling, testing and groups - Melbourne, Sydney, Brisbane, Adelaide, Hobart, Perth and Canberra
What is ADHD?
Attention Deficit Hyperactivity Disorder (ADHD) is a common neurodevelopmental disorder that effects the brain's executive functioning, and also effects how you process information and behave.
ADHD is usually diagnosed in childhood, around ages 6-12/13 but symptoms can become apparent at any age including adulthood. A late ADHD diagnosis might mean there have been symptoms since childhood, but they were either misdiagnosed or not formally assessed at school.
What are some of the signs and symptoms?
ADHD symptoms often include ongoing, persistent patterns of inattention, poor concentration, procrastination, an inability to focus, hyperactivity or impulsivity. These patterns may lead the individual to face challenges in their daily functioning, have troubled relationships, experience low confidence and self-esteem, have difficulties at work and developing new skills.
These signs and symptoms may vary depending on the child or adult. Some people may experience some of these symptoms while others experience most of them.
Strategies to help manage ADHD
Behavioural
For children aged 6-12 years and adolescents, behavioural strategies may include:
Giving clear instructions and expectations for various tasks and breaking these tasks down into smaller chunks with rewards after completion

Having routines and rituals and adding structure to daily tasks

Using checklists and a daily planner

Managing impulsivity and mood swings
For adults, the above strategies can be modified. Other behavioural strategies include:
Time management

Using alarms and timers

Creating distraction-free zones at work and at home

Prioritizing and planning of work tasks
Psychological
Mindfulness based practices (use of Apps) and self-talk strategies to assist with focus

Writing down instructions and breaking them down into clear steps

Using noise-cancelling headphones and minimizing potential distractions (ie mobile phone)

Practicing breathing before reacting impulsively to external triggers
When to seek professional assistance
Often, people with ADHD feel quite frustrated and can become anxious or depressed at not being able to achieve their full potential. Sleep problems and relationship issues can be the reason that people initially seek treatment.
If symptoms are significantly affecting your daily life, work or relationships, it's important to seek more professional help.
How Psychology Melbourne can help
Not everyone who is overly hyperactive, inattentive, or impulsive has an attention deficit disorder as most people sometimes blurt out things they didn't mean to say, bounce from one task to another, or become disorganized and forgetful.
To assess whether a person has ADHD, we consider several critical questions: Are they a continuous problem and not just a response to a temporary situation? Do the behaviours occur in several settings or only in one specific place like the playground or the office? Are there any other mental health issues present, e.g., anxiety or depression?
Psychology Melbourne offers an objective assessment and diagnosis for ADHD to see if you meet the diagnostic criteria. This a report will be provided with clear recommendations and a future plan. You can take this report to other allied health and medical appointments.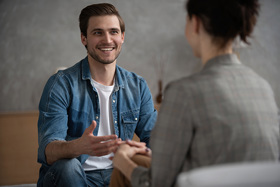 Combined ADHD and Autism Assessment Package
This economic package provides a comprehensive ADHD/Autism assessment, five expert consultations, and a detailed report to enhance memory, focus, and behaviour.
Cost: $2250
More info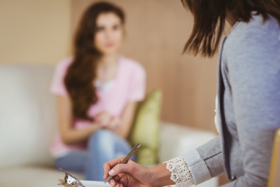 Adult ADHD Assessment Package
ADHD can affect your career, relationships and social life. This professional assessment can identify problems and offer recommendations for a positive outcome.
Cost: $1200
More info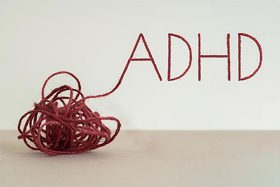 ADHD Screener
Have you ever wondered if you have ADHD? This Screener identifies symptoms sooner for easier treatment. Plus, get 10% off the full ADHD test.
Cost: $170
More info
If you are diagnosed with ADHD you may require medication. This is a restricted medication and can only be prescribed by a psychiatrist or pediatrician. You will need a GP referral to a psychiatrist which we can help you with. This will be an extra cost.
You may also choose to manage your ADHD without medication via Cognitive Behavioural therapy and other behavioural techniques. Often a combination of medication and behavioural techniques can get the best outcomes.