Immediate appointments available


Psychologists Online across Australia for counselling, testing and groups - Melbourne, Sydney, Brisbane, Adelaide, Hobart, Perth and Canberra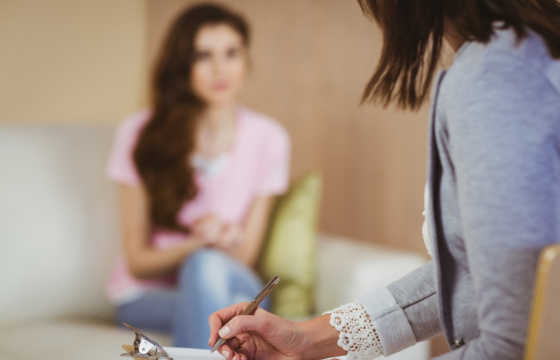 How can we help?
Psychology Melbourne provides comprehensive services for adults and adolescents suffering from ADHD. People with ADHD can experience zoning out, forgetfulness, difficulty concentrating and completing tasks, and problems in relationships.
We start your counselling with a comprehensive psychological testing to identify whether you have a clear diagnosis of ADHD or are just showing symptoms of ADHD.
You can then follow up your testing with one-on-one counselling or group coaching led by an experienced psychologist who has expertise in working with ADHD. This will help you learn how your brain works and find ways to manage it.
Our ADHD Coaching groups will teach you practical skills for managing ADHD and offers support from others with similar challenges.
What is Adult ADHD?
ADHD is a neurodevelopmental disorder affecting the executive functions of the brain.
Symptoms include:
Inattention - will often have difficulty concentrating

Impulsivity - will often interrupt

Hyperactivity - will often be in constant motion and unable to sit still
Not everyone who is overly hyperactive, inattentive, or impulsive has an ADHD disorder as most people sometimes blurt out things they didn't mean to say, bounce from one task to another, or become disorganized and forgetful.
To assess whether a person has ADHD we consider several critical questions: Do they have a continuous problem or is it just a response to a temporary situation? Do the behaviours occur in several settings or only in one specific place like the office or in social settings?
The person's pattern of behaviour is compared against a set of criteria and characteristics of the disorder. These criteria appear in a manual called the DSM-5 (Diagnostic and Statistical Manual of Mental Disorders version 5). Other potential causes that need to be screened out include learning difficulties, clinical disorders, mood problems and medical conditions.
Our psychologists will also assess the person's strengths as well as any other mental health issues that may affect the diagnosis. ADHD may also be common in people whose relatives have ADHD, or who may have other mental conditions.
How does ADHD Testing work?
Our Adult ADHD testing package includes a battery of ADHD screening tests as well as a full clinical history to provide a clear diagnosis for you. You also receive clear recommendations for future treatment, whether medical or behavioural.
You will receive a clear diagnosis (if applicable) and a comprehensive report that you can show your GP or psychiatrist. The report may recommend both psychiatric medication and/or non-medication pathways to help your manage your ADHD symptoms. Non-medication pathways include individual or group psychological counselling.
You will be sent several online tests that you must complete in your own home under strict test conditions. The results will be discussed with you over three clinical online consultations. Your psychologist will also take a clinical history of your background, educational and note any changes in your cognitive ability (i.e. memory, focus, concentration, distractibility) to determine if you may have ADHD or another related problem. There is often an overlap between ADHD and other mental health conditions.
The Testing package includes:
3 x 1-hour clinical consultations.

Administration of four ADHD validated measures and a Psychological Profiling Test.

Full clinical and psychosocial assessment

Full developmental, mental health and medical history (school reports or doctors' referral letters can be useful).

Observer reports of the person's symptoms or mental state.

Comprehensive Assessment Report.

Recommendations for future support.
Your psychologist will go over your test results with you carefully to identify the best treatment options for you and recommend future pathways. Depending on the results of your screening tests, further testing may be required.
Our testing process is compliant with the recently published National ADHD Guidelines 2022.
What is the best Treatment?
The two main treatments for ADHD are psychological counselling and psychiatric medication. A combination of the two is often recommended. However, your psychologist will work together with you to discuss this.
Individual counselling includes one-on-one sessions with a dedicated psychologist to suit your needs. Group counselling or coaching is led by a trained psychologist in a group of 8 – 12 people with similar neurodivergent issues. These can both be done online.
One-on-one ADHD Counselling
Individual counselling is conducted by an experienced psychologist, who will help you understand more deeply how your brain functions and to develop ways to manage your ADHD symptoms. They will also recommend useful resources and apps to help with this.
Cognitive Behavioural Therapy (CBT) is highly effective in reducing core symptoms of ADHD and minimizing the effects of ADHD on daily life. We have a team of psychologists who are trained in working with ADHD clients. Some have been diagnosed with ADHD in the past and are positive role models for successfully managing ADHD to live a more satisfying life.
The CBT approach includes psychoeducation, behaviour therapy, and social skills training. You will learn to build your confidence so that you can better manage your situation and relationships at home and at work.
During your sessions your psychologist may provide exercises for you to do and recommend various resources and apps to help you manage your ADHD.
The Team of ADHD Psychologists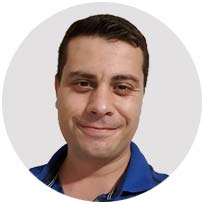 MORE INFO
Ahmad El Rozz
Melbourne CBD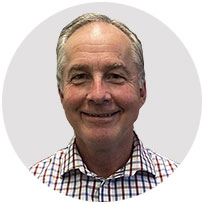 MORE INFO
Assoc. Prof., Dr. Terence Bowles
Melbourne CBD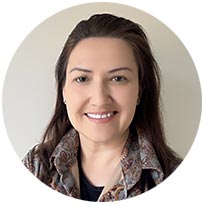 MORE INFO
Canan Suucak
Melbourne CBD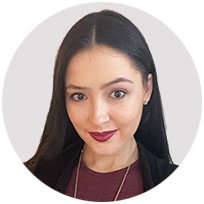 MORE INFO
Chanel Taskovski
Melbourne CBD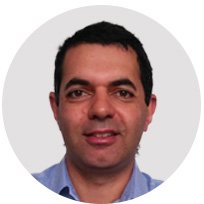 MORE INFO
David Lococo
Melbourne CBD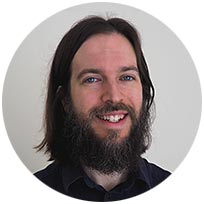 MORE INFO
Francesco Poci
Melbourne CBD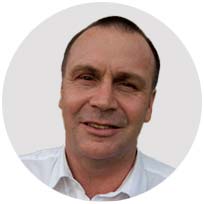 MORE INFO
Graeme Miller
Melbourne CBD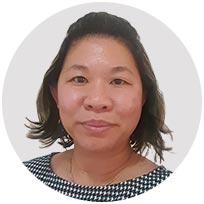 MORE INFO
Magdalene Sng
online only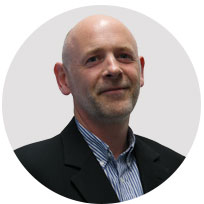 MORE INFO
Richard Weld-Blundell
Melbourne CBD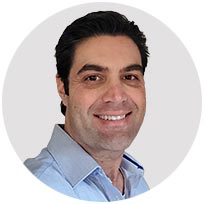 MORE INFO
Troy Macris
online only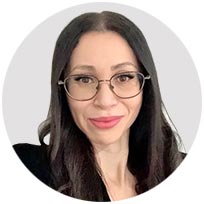 MORE INFO
Veronica Midon
Melbourne CBD
ADHD Coaching Groups
Our ADHD Coaching online groups are led by an experienced clinical psychologist with specialised training, who will teach you proven, skills-based strategies for managing ADHD. You will work with 8 – 12 people, who all have ADHD-related issues for 6 sessions on a weekly or fortnightly basis. ADHD skills-based groups provide valuable access to experienced psychologists and help reduce the high cost of individual sessions.
Cognitive Behavioural Therapy teaches skills in time management, emotional regulation, mood management, self-esteem, focus and concentration, self-awareness, self-talk, and works well in combination with physical exercise and a healthy diet.
Group work is very rewarding and provides benefits that individual therapy cannot as you can gain extra support from the group. Seeing other people tackle problems and make positive changes, can help you develop a whole range of strategies for facing your concerns outside the therapy room.
People often feel alone and the only ones struggling with ADHD. It can be a huge relief to hear others discuss what you're going through.
Group forms of therapy have been growing at a rapid rate, and in some countries like the US, they are more popular than individual sessions.
Groups are strongly recommended in the ADHD National guidelines.
Medication
Psychologists are not able to prescribe psychiatric medication and if you decide to go down this path, you will need to speak to your GP. Our psychologists can explain some of the benefits, risks and possible side effects of medications to help you make your own decision.
ADHD medication for is restricted psychiatric medication which can only be prescribed by a GP following a brief assessment by a psychiatrist. This is an additional out-of-pocket expense for you and often means a long wait period.
Psychology Melbourne can refer you to psychiatrists who can provide an earlier appointment and give you a discount on their assessment fee when you present our ADHD report to them.
Stimulants are the most common type of medication prescribed: methylphenidate (the active ingredient in Ritalin, Concerta, and other formulations) and amphetamine (the active ingredient in Adderall, Vyvanse and other formulations).
Prescribing medication is not always straight forward as there may be other mental or physical health issues that muddy the waters. Our psychologists will identify what other mental health issues may be present and refer you to further treatment while you are waiting for your medication assessment. For example, anxiety or depression is often present with ADHD.
You may also choose to manage your ADHD symptoms without medication via Cognitive Behavioural Therapy and other behavioural techniques. Many people find this a longer-lasting solution.
For more information, please contact our Reception team on 1300 161 639 or email assessments@psychologymelbourne.com.au
How much does it cost?
Psychology Melbourne's fees for the ADHD Treatment are as follows:
1. Adult ADHD Testing fee
The Adult ADHD package costs: $1100. No Medicare rebates apply.
To see what this package includes, go to "How does ADHD Testing work?" above or view our FAQs below.
2. One-on-one Counselling fee
We have a team of male and female ADHD psychologists who provide online or in-person counselling. You can find them by entering ADHD into our matching module here.
Individual sessions run for 50 minutes, and fees range from $220 to $270. Fees will vary for in-person and online sessions, for daytime and after-hours sessions, and for registered and clinical psychologists.
If you have a Mental Health Care Plan (MHCP) from your GP, your out-of-pocket fee will be between $127.10 and $133.65 per session. Please note an additional $10 after-hours fee applies to all appointments before 9am and from 5pm on weekdays, and all-day Saturdays.
Our Reception can assist you with all your questions about our ADHD treatment. You can call the reception team on 1300 161 639 or email us at assessments@psychologymelbourne.com.au.
Fee Details
Medicare Rebates: Medicare provides 10 counselling rebates PLUS 10 group rebates per calendar year with a Mental Health Care Plan from your GP.
Counselling rebates:
• Clinical - $136.35 per session
• General/Endorsed psychologist -$92.90 per session
Group rebates:
• Clinical - $34.60
• General/Endorsed psychologist - $23.70
Private health insurance refunds: Some private health funds offer refunds for one-on-one and group counselling sessions. Please contact your private health insurance to find out more about your policy.
Third Party Billing: To access funded services from a third party, e.g., WorkSafe, Victims of Crime, etc., you must provide approved claim details 48 hours before your first session. If, for any reason, approval is not provided, you will be responsible for full payment, or appointments may be cancelled. A gap fee payment per session may apply.
Low Fees: A reduced fee will be considered on request for clients under financial hardship. A letter from your GP is required confirming your financial hardship.
Bulk Billing: Bulk billing is not available at our clinic.
Fees can be paid by EFTPOS, Visa or MasterCard. Please note that we do not accept American Express or Diners Club.
For more information, please contact our Reception team on 1300 161 639 or email us at assessments@psychologymelbourne.com.au.
3. ADHD Coaching Group fee
We will be introducing an adult ADHD Skills group this year. The group will include 6 weekly or fortnightly 1-hour sessions led by an ADHD trained, experienced Group Leader who is also a psychologist.
The cost will be approximately $50 per session if you have a current Mental Health Care Plan from your GP. Medicare provides 10 group session rebates per calendar year in addition to the 10 one-on-one counselling session rebates. Please note the group rebate only applies to each session you attend.
To book, visit the Group Therapy page for the date the next ADHD Skills Group will start. For more information, please contact our reception team on 1300 161 639 or email us at assessments@psychologymelbourne.com.au.
How to make an appointment
To book ADHD Testing:
Use the form below to pay for your testing in full.
Or, to make 4 interest-free payments of $275 fortnightly go to our


booking form
Once we receive your payment, our reception staff will contact you to book an appointment time.
Book Now!
To book one-on-one Counselling:
To make an appointment you can call our Reception team on 1300 161 639 or email us on assessments@psychologymelbourne.com.au or book online. .
Our Reception team will find an appointment time that suits you best and will reserve 3 future appointments for you in the diary so that you do not lose your place. On-going appointments will be made between you and your psychologist from then on.
To ensure you receive a rebate, please bring your Mental Health Care Plan to your first session or email it to us at assessments@psychologymelbourne.com.au. Alternatively, you can ask your GP to fax this through to us on 03 9957 8122.
We understand that changes to your appointments are sometimes necessary, but we urge you to notify us as soon as possible to avoid cancellation fees. You will be sent an SMS reminder four (4) days before your appointment, alerting you to pay your fee.
For Face-to-face appointments, we have strict precautions in place at all our locations for your safety and face masks may have to be worn during your visit. If you are feeling unwell, have any symptoms of fever, or have tested positive for COVID-19, we ask you to use our online or phone counselling sessions until you are well again.
To book an ADHD Coaching Session:
Group sessions: Session have fixed times and dates. Book your upcoming Group Coaching here or check with Reception for upcoming dates.
To ensure you receive your Medicare rebates, please email your Mental Health Care Plan us at assessments@psychologymelbourne.com.au. Alternatively, you can ask your GP to fax this through to us on 03 9957 8122. You will be sent an SMS reminder 4 days before your appointment, alerting you to pay your fee.