Q&A: Marriage Counselling After Kids
Edited by Jill Wright,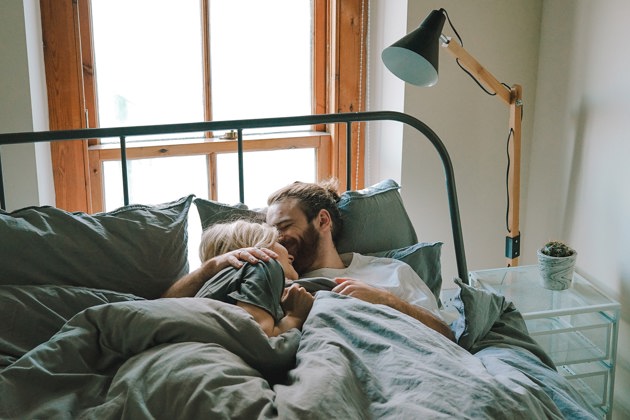 Sian and Hugo* sought counselling because they were on the edge of giving up on their marriage. They had just become parents to twin boys and felt they were losing their relationship.
*Names changed for confidentiality
Having a child places stress on any relationship, but Hugo and Sian have had a double dose with twins. Research shows that after a first child, marital satisfaction can take a dive, and after the second child it plummets even further, before slowly and steadily rising again. Add to that long periods apart due to work commitments and it's not surprising couples can find it difficult to stay connected.
Hugo and Sian are both highly motivated and resourceful individuals with a strong sense of commitment. They function extremely well individually. Unfortunately, their personal strengths have created a sense of estrangement as a couple. But they had enough commitment to talk to a Psychology Melbourne relationship specialist rather than a family law practitioner.
They could think about applying their abilities to strengthening their relationship and doing well together. Thinking of their relationship as a joint project would allow them to develop a "relationship plan" that re-engages them and is fun. Working as a team, they could make time for each other that they can look forward to. I've seen couples try this sort of strategy without much confidence, and then suddenly embrace it with imagination and enthusiasm, re-discovering the fun and sense of sharing that brought them together before the overwhelming responsibilities of parenthood took over.
People tend to have to focus on external things, tasks and chores and getting things done and forget the inner things so important to feeling connected in a relationship – such as closeness, intimacy, warmth and being interested in what each thinks and feels.
The inner things need shared time to develop: talking in the car on a long trip, walking on the beach, breakfast in bed, going out to dinner together. Useful questions are: How do you really feel about Us? I miss you, how can we re-connect?
Communication often breaks down because couples are missing being close. The estrangement makes them anxious and they go into fight, flight or freeze mode. They argue, withdraw or avoid each other by becoming conspicuously absorbed in the mobile phone, the computer, or what's on TV.
An easy tool to help communication is a different sort of remote control. The rules are that whoever holds the remote is the speaker and the other has to listen without interrupting. This slows communication down so you start hearing each other in a new way. But … one person can't hog the remote. Set a time limit, perhaps, so the other person gets their turn. And the object is to hear the other person at least as much as having your say.
Another good idea is to remember the things you used to like to do together before children came along. Spend money on babysitters and go out like a young couple again. Remember that this sort of investment in your relationship can save a very costly and painful divorce.
Sex becomes a major issue for many parents. At the end of a long day a couple is often tired and sex can become mechanical, without feeling. Couples need to be creative. Try a different time and place. Or plan a hotel night. Really focus on what your partner likes – not what you think s/he likes.
The crucial thing to remember is that a family stays together because of the bond between the couple. It's like the axle between the wheels. Without it the wheels fall off.
The best thing you can do for your children is to have a happy relationship. Hugo and Sian both have the advantage of being highly resourceful, which gives me a lot of hope for their ability to work this out.
Tags