Some strategies for peace and happiness at Christmas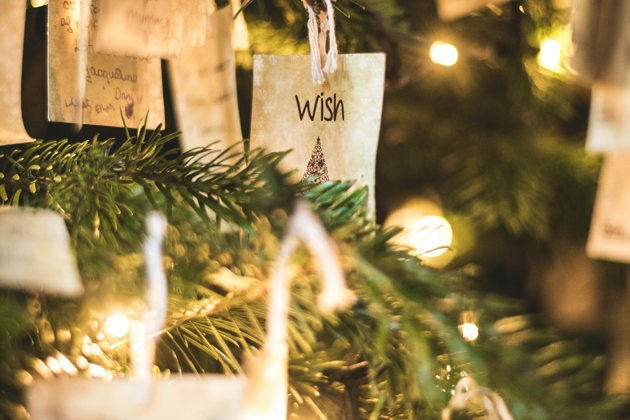 By Psychology Melbourne psychologist, Gloria Lew
The Christmas season is meant to be a time of joy, but for many people it can be a time of stress, anxiety, disappointment or loneliness.
Christmas comes with high expectations of perfect, happy families enjoying luxurious celebrations and gifts, but not all of us are able to live up to these ideals.
Many are stressed by the parties, the shopping, and then gift-giving. Together with higher food and alcohol intake, time demands and deadlines, these are classic triggers for anxiety and low mood. Many experience fatigue, unrealistic expectations, commercialisation, financial constraints, and the disappointment of being unable to be with one's family and friends.
They can begin to feel a sense of sadness and loss – psychologists think of this as 'the holiday blues" - which is time-limited and not in itself clinical depression. When the event or the holidays end, the blues typically diminish.
For some, however, the family occasion can reactivate issues from the past that have been submerged for a long time … and that can be tough.
We typically think of families as the traditional nuclear and extended family who are biologically related. However, a family can be made up of anyone a person considers to be their family. This could include grandparents, step-parents, aunts and uncles, foster parents, adoptive parents, and any other person who fulfils a significant portion of the parenting and caregiving for the child.
A family shares emotional bonds, common values, goals and responsibilities. Family members contribute significantly to the wellbeing of each other.
Family conflict develops when members of a family have different beliefs or viewpoints, when people misunderstand one another, when someone gets hurt feelings and develops resentment, and when miscommunication leads to mistaken assumptions and subsequent arguments.
Here are some strategies to deal with family conflict during Christmas:
Communicate in a positive manner.
Although this is easier said than done, try to be objective and don't get emotional when negotiating with others.
Try to separate the problem from the person.
Work out if the issue is worth fighting over.
Try to cool off first if you feel too angry to talk calmly.
Keep in mind that the idea is to resolve the conflict, not win the argument
Try to respect each other's point of view.
Negotiate and compromise.
It's almost Christmas time and 2020 is soon going to be part of our history.
Each of us will have our unique story to tell and memories to hold but the whole world will be as one, regarding the year of Covid-19. It was different and tough and scary but it also inspired resilience and unity and cooperation among nations which worked together to find better treatment methods and vaccines.
For Victorians, to celebrate with family and friends is a bonus – it is something we were not sure of in October. We can celebrate again with a sense of freedom that is now highly appreciated. It is a reward for many months of lockdown that we have put behind us. Our State came together to achieve a common aim and we became "world's best practice" with our commitment and consideration for each other.
That is one among many things this Christmas season that we can be grateful for.
Photo by Valentin Petkov on Unsplash