The psychologist and the marshmallow
Edited by Jill Wright,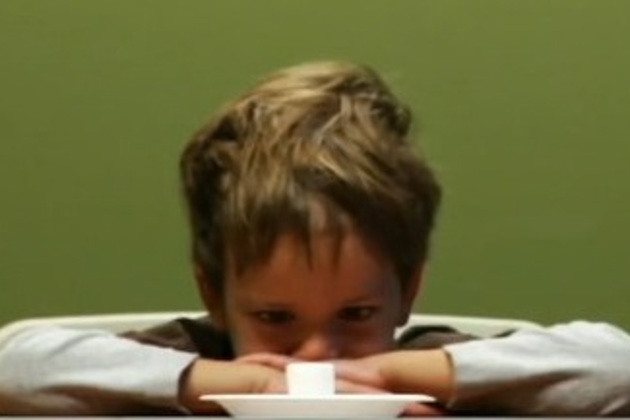 A couple of days ago, I bought my two grand-daughters a packet of jumbo marshmallows. They are possibly their favourite treat, and the younger one, in particular, heads straight for the cupboard where they are "hidden" as soon as she arrives for a visit.
If you spend any time around psychologists, you will learn that marshmallows and children have tremendous significance, both having been involved in one of the most famous experiments in the business.
The marshmallow test was conducted by Columbia University psychologist Walter Mischel, back in the sixties.
At the time, Mischel was working at Stanford. He designed the test to measure the capacity of young children for delayed gratification. Each child was presented with a treat - sometimes, but not always, a marshmallow - and informed that she could either eat it immediately, or wait alone for several minutes until the researcher returned ... when she would be able to have the original treat, and a second one.
The child could call the experimenter back earlier by ringing a bell, but in that case she would only receive the original offering.
Mischel followed those children for the next 50 years, tracking their initial measure of self-control against their later life outcomes. More recently, he mapped their neural structures. He found that the longer a child was able to postpone the pleasure of devouring the sweet, the better she would perform academically in later life. This higher quotient of what is now called executive function, would also have a positive effect on her health and happiness.
Mischel is now 85, and, as a fascinating article in The New Yorker reveals, he has just published his first popular book, The Marshmallow Test: Mastering Self-Control.
If you happen to succumb too easily to the temptations of marshmallows, chocolate, or perhaps cigarettes, Mischel has good news for you: you can learn techniques to strengthen your self-control. Mischel himself managed to give up smoking by using the technique of putting the object of his temptation at an imaginary distance, or by re-framing it.
And it gets easier. Willpower expert Roy Baumeister, Professor of Psychology at Florida State University, told the magazine that like a muscle, self-control gets stronger with use.
I'm sure my grand-children have plenty of time to learn these things ... perhaps from watching the Cookie Monster on Sesame Street. According to the article, he's a much more self-disciplined Muppet these days.
Psychology Melbourne has a number of psychologists who specialise in helping people build self-control. And our business psychologists have identified it as a major component of our Mindfulness at Work training.
Increasingly, major companies are realising that this is a critical issue for business. Research over more than three decades suggests that the ability to self-regulate - control one's thoughts, emotions, attention or actions - is a critical component of psychological wellbeing.
Tags