Resilience in children: how parents can help
Edited by Jill Wright,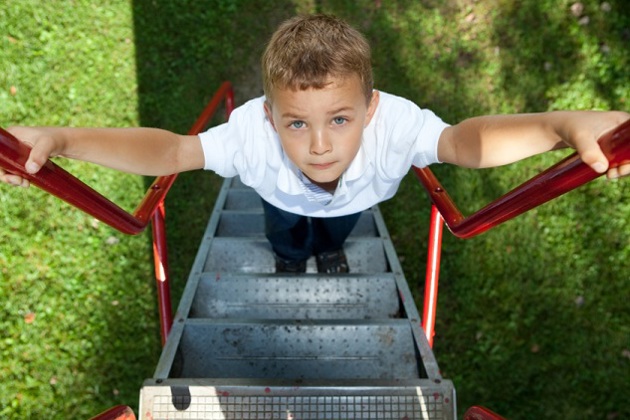 Resilience – the capacity to overcome challenges and recover from difficulties and setbacks – is a great asset for children, and parents and carers can play an important role in helping children to develop it.
It's important to recognise that resilience is not a single trait or attribute. It's made up of a combination of skills and "habits of the mind".
Research has identified these key qualities of emotional resilience in children that are related to greater mental, social and behavioural wellbeing and achievement:
Confidence /self-efficacy - believing in your own abilities and knowing you can handle difficult situations effectively.
Emotional regulation – the ability to regulate strong emotions and inhibit behavioural responses.
Connectedness - the sense that you are not alone and have supports that you can trust and turn to in times of need.
Here's four things you can do to help children overcome day-to-day challenges with confidence:
Provide "scaffolding" for children to teach them to solve their own problems, rather than step in for them. When children come to you upset or worried, acknowledge their problem and encourage them to come up with possible solutions, for example by asking, "How might you handle that?"
Focus on what can be learned from making mistakes, and let kids make them. Be careful not to correct or step in to help with every school assignment, continually check that they have got everything, or intervene in every peer dispute. By letting kids work through things you are showing them you believe they are capable. Help them to think about what they can do next time if the problem persists.
Be specific in your acknowledgement and praise of attributes and actions. This is particularly important in situations where they are responding to challenging situations. Telling them, for example, "You were very persistent in working through that difficult problem. Well done!"
Model and encourage helpful ways to regulate emotions before solving a problem or conflict. Take a break, have a glass of water and take some deep breaths, then you will be better able to talk through a problem or have another go. By being a stable base, your child will feel more secure and safe to express emotions and conflict both with you and in future relationships.
For more information
Find out about our upcoming group programs for teaching children skills to boost their emotional resilience.
Tags